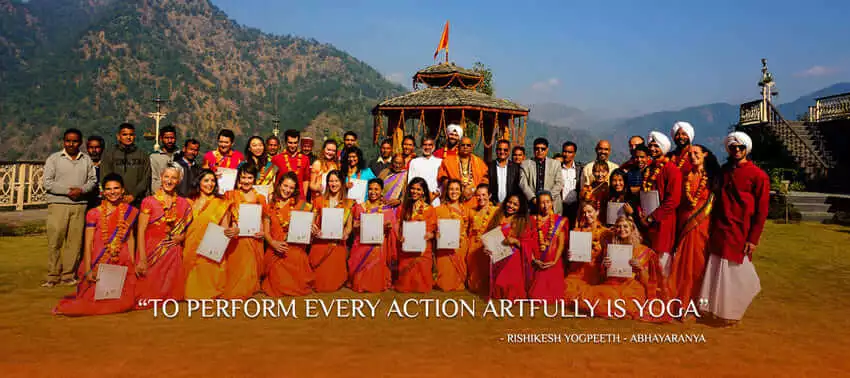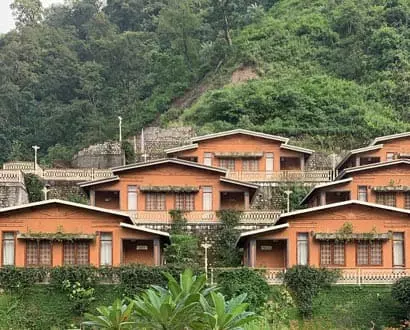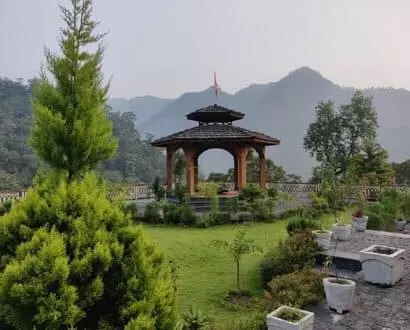 Rishikesh Yogpeeth - A Yoga School in India (RYS 200, RYS 300, RYS 500)
Rishikesh Yogpeeth has established itself as one of the best yoga schools in India. The Yoga Alliance has accredited us as RYS 200, RYS 300, and RYS 500. We have helped more people achieve their dreams than any other contemporary yoga school in India over the past decade.
Our Vision - Rishikesh Yogpeeth
To share the eternal wisdom & holistic living principles of yoga in a contemporary and accessible form.
To be a center of excellence for modern scientific research in the field of yoga and healing.
To promote sustainable lifestyles and community development based on the holistic principles of yoga.
Rishikesh Yog Peeth - Activities
Since its inception, Rishikesh Yogpeeth has been involved in spreading the awareness of holistic living with the help of Vedic wisdom in the form of Yoga and Ayurveda. According to Yoga and Ayurveda, stress is the beginning of disease and relaxation is health. These two eternal streams of ancient knowledge form a comprehensive healing combination to overcome stress and its related problems and further help in evolution of Mankind.
200 Hour Yoga Teacher Training India
For those, open to the hidden dimensions of life and its mysteries, Rishikesh Yogpeeth offers 200 hours Yoga Teacher Training Course in Rishikesh, India. This 200hrs YTT course has all the tools for aspiring Yoga Teachers to develop a solid foundation to be able to find a unique Yogic self-expression.
300 Hour Yoga Teacher Training India
The 300-hour yoga advanced training builds upon the fundamental concepts taught in the 200-hour TTC and deepens your understanding and practice. The 300 hour Teacher Training in Rishikesh India prepares you to teach principles and techniques of yoga that are more advanced than those taught in the 200-hour TTC.
500 Hour Yoga Teacher Training India
The 500-hours TTC allows you to cover the full spectrum of Yoga Alliance certified training in one go. On completion of this training, you can register with Yoga Alliance, USA as a RYT-500 teacher. This is an intensive course that will give you knowledge and understanding on asanas, teaching methodology, anatomy and physiology, the philosophy of yoga and sufficient practice to be able to start teaching with confidence.
Yoga Retreat in India
Yoga retreats are a great way to hit the reset button on life. The first step towards experiencing a good retreat is making a commitment to your mental and physical health. If you lead a stressful and hectic life, then making your health a priority will help you find your balance and centre once again.
Rishikesh Yog Peeth - Facilities
We as an organization find ourselves fortunate to be existing in Rishikesh the world capital of Yoga, a small town in India's northern state of Uttarakhand. This is the place where the holy river Ganga comes down from the Himalayas. Rishikesh has been the major milestone in the journey of many seekers since the time immemorial and still the same. In the revival of Yoga Rishikesh is playing its vital role, where so many people come to participate in various courses and activities of this ancient art.