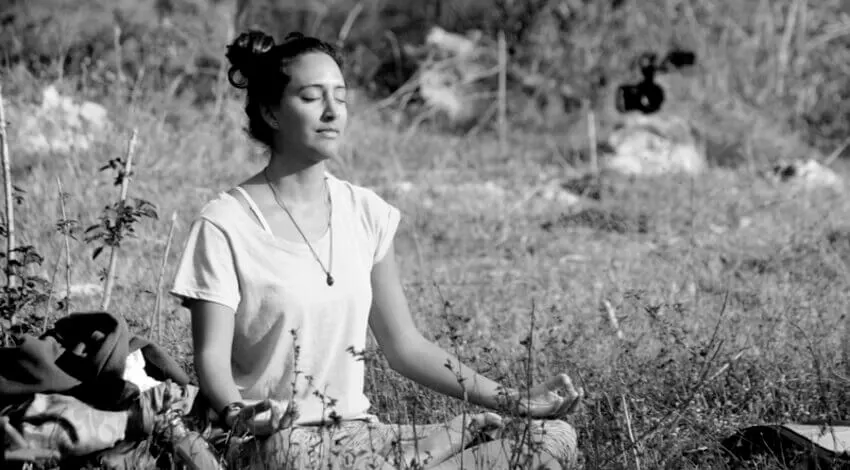 Yoga Retreat in Rishikesh, India
Rishikesh Yogpeeth provides 3, 7, 14 affordable yoga retreats in India.
Yoga retreats are a great way to hit the reset button on life. The first step towards experiencing a good yoga and meditation retreat is making a commitment to your mental and physical health. If you lead a stressful and hectic life, then making your health a priority will help you find your balance and center once again.
Yoga Retreat in India offered by Rishikesh Yogpeeth at Abhayaranya Yoga Ashram is designed to help you gain clarity and reignite your passion for life. Take home a practice that can revive your energy and keep you feeling and looking your best.
Yoga Retreat Overview
| | |
| --- | --- |
| Program Name | Yoga Retreats in Rishikesh |
| Level | Beginner to Advance |
| Duration | 3, 7, 14 Days |
| Accommodation | Private |
| Food | 3 Vegetarian meals |
| Language | English & Hindi |
| Venue | Abhayaranya Yoga Ashram |
| Location | Rishikesh |
| Nearest Airport | Jolly Grant, Dehradun |
Rishikesh Yoga Retreat Fee and Details
All our retreats run throughout the year without any exception of month or weather. The duration of retreats oscillates from 3 days to 14 days to cater practical needs of our guests in terms of time availability, leave the situation or the health conditions.
With an exception of a 3 days retreat, all other retreats start every Monday all around the year. We recommend our guests to check in on a Sunday earlier in the afternoon (before sunset) and check out the following Sunday after breakfast.
Introductory Yoga Retreat
$ 400 USD
Introductory Ayurveda Retreat
$ 500 USD
Yoga Retreat for All Levels
7 Days $ 700 USD
14 Days $ 1350 USD
Ayurvedic Detox Program
7 Days $ 900 USD
14 Days $ 1750 USD
Yoga Retreat Fee- Inclusions
The Yoga retreat fee includes a private room and an attached bathroom with a facility of hot and cold running water round the clock.
3 vegetarian meals per day.
Arrival and departure on Sundays are recommended except for 3 days introductory yoga / ayurveda retreats for which we recommend arriving on Monday mornings.
Explore outside the ashram or spend the day as per their preference. We keep an open schedule on these days.
For 3, 7 & 14 days Yoga Retreat - Ayurveda Massages are available at an additional price.
Morning begins with Yogic cleansing and mantra chanting.
Morning asana practice followed by Pranayama class.
Evening yoga practice followed Meditation/Yognidra.
A few sessions per week for in-house activities Cottage style private accommodation, ensuite bathroom.
Consultation with an Ayurveda doctor for any Ayurveda therapy/treatment for generic check well being or for anything specific if needed, at an additional cost. Any Ayurveda treatment will incur the additional cost based on which therapies you undergo.
All programs start on Mondays throughout the year. Arrival and departure on Sundays are recommended except for yoga retreat for which we recommend arriving on Monday mornings.
On Sundays and Public holidays, we encourage participants to explore outside the ashram or spend the day as per their preference. We keep an open schedule on these days.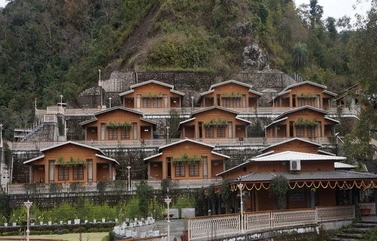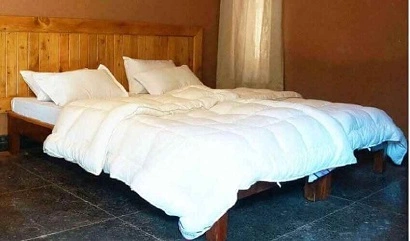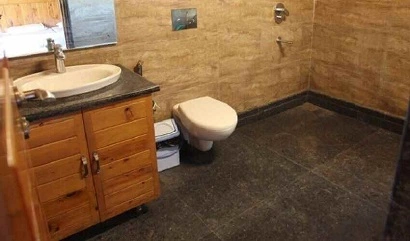 Fee and Refund Policy - Summary Terms and Conditions:
An initial deposit of 20% of the full fee is payable at the booking date. This deposit is valid for use for a period of 6 Months from the date of booking.
The remaining balance of 80% is payable prior to the commencement of any program. Any and all amounts paid are non refundable and non transferable. For full terms and conditions, please refer to the link shown below:
https://www.rishikeshyogpeeth.com/terms-of-service.html
Affordable Yoga Retreat in India at Rishikesh Yogpeeth
Rishikesh Yogpeeth is one of the premier Yoga Schools in India. Our Yoga retreats are affordable and carefully designed to cater to all levels of yoga (or no yoga) practitioners, a.k.a. from no yoga to beginners to advanced levels.
We personally engage with all the participants to understand their needs, current state and to-be state. The entire retreat plan which is individually focused is made for them to follow at the ashram as well as take-away to practice when they go back home.
Yoga Retreats Key Takeaways
Connect with nature and your sense of adventure:
Our Yoga retreats in Rishikesh, India take place away from the hustle of the city nestled in lush greenery and tranquil, serene surroundings of Himalayan ranges and in close proximity to river Ganga. Located at the foothills of the Himalayas, Rishikesh offers visitors a chance to immerse themselves in the pristine surroundings.
It also offers ample adventurous getaways for those who seek it, visitors can choose to go trekking, white water rafting, camp under the night sky and choose between myriad activities during their stay here. The town also has the Rajaji wildlife sanctuary at a stone's throw away where nature enthusiasts can spot the wildlife and explore the local flora and fauna.
Detox from technology:
At our yoga & meditation retreat in Rishikesh we advocate a complete digital detox for the period that you're with us. Yoga is all about being in the present and we believe that phones can be a barrier to enjoying the optimal retreat experience.
Excessive mobile phone use has been linked to Anxiety and Depression, a digital detox will help you center yourself, prioritize and take a step back from harmful and self-sabotaging digital habits.
Overcome chronic stress:
A yoga meditation retreat in India can help you reevaluate your current lifestyle, and a yoga retreat can help you become more centered and emotionally well adjusted.
Stress can have a devastating impact on your life and health, our skilled Yoga instructors will help you master mindfulness and breathing techniques that help you overcome chronic stress patterns.
Master your asanas and postures:
You will have access to certified and highly trained yoga instructors. You can also attend one-on-one sessions where they will help you practice your Asanas and push the limits of your Yoga mastery. You will also be given detailed instructions on how each Asana affects your muscle groups so that you can get the best results from your Yoga practice.
Achieve mindfulness:
Rated as one of the best yoga retreats in India, Rishikesh Yogpeeth's yoga ashram can help you master the art of silencing your mind and opening up to positive thoughts through Pranayama and other meditation techniques.
Consistent practice of these exercises can help with mental clarity and calmness; increasing awareness of your body helps relax the mind and sharpens concentration.
Yoga & Meditation Retreat in India
When you think that it's time to take control of your life, the best way is to Let-Go. At Abhayaranya Yoga Ashram, the yoga and meditation retreat will encourage you to kick start your new normal with full awareness of your existence, more connected to your surroundings and energize.
Do you feel sometimes that everything in the way you choose to live takes you away from yourself? In a garish and distracting world with that feeling of being too busy, the noises, the stress, the anxiety…before we know it, this way of life then becomes our daily lived experience which we perceive as normal.
Sometimes escape is the only survival technique, especially when it is from the distractions that keep us lingering on the shallow surfaces of the mind. Rishikesh Yogpeeth's Yoga and Meditation retreat is one way of getting there. And that's the gift of this yoga ashram to the world.
Daily Schedule
| Time | Activity |
| --- | --- |
| 06:00 am | Wake up |
| 06:30 am to 06:45 am | Yogic Cleansing (Jalneti) |
| 06:45 am to 07:00 am | Mantra Chanting |
| 07:00 am to 08:30 am | Asana, Pranayama and Meditation |
| 09:30 am | Breakfast |
| 11:00 am to 12:00 pm | Ayurveda Therapy * |
| 12:00 pm to 01:00 pm | Wokshop/in-house activities ** |
| 01:30 pm | Lunch |
| 05:00 pm to 06:30 pm | Asana and Meditation |
| 07:30 pm | Dinner |
| 10:00 pm | Lights Off |
* For a 3 days yoga retreat, Ayurveda Therapy is chargable. For other retreats, one therapy per week is provided (included in the fee).
** Daily activity ranges from workshop on yoga and/or Ayurveda on variety of topics to spiritual discussion to exploration of in and around area. Schedule will be available during your check-in.
Why Choose Rishikesh Yogpeeth for a Yoga Retreat in India?
Opting for a yoga retreat in India at Rishikesh Yogpeeth, a place like no other will give you the opportunity to understand yoga in the very place of its origin from teachers who are masters of the discipline. The strong positive vibes and spiritual paradigm of this place gently give an opportunistic nudge to reclaim our sanity, awareness and consciousness.
The vegetarian satvik food will help you grow healthier and as you improve your asana skills you will become stronger. Meditation and chanting will flood you with a peace you never thought was possible.
By following the scheduled routine you will not only invite discipline into your life but you will find that you are more relaxed. Relaxation will lead you to a spiritual discovery that will widen the horizon of your thinking.
A Yoga Retreat for Health & Wellness
Rishikesh not only has some of the best yoga schools in India but it also provides an idyllic holiday destination where peace and spirituality reign. Book your stay for a yoga retreat well in advance as slots fill up very fast since they are very affordable at just INR 30,000 for a week stay inclusive of yoga learning, accommodation and food.
This holiday cum yoga practice is sure to open up new horizons for you and you may discover that you would like to make yoga teaching your vocation seeing as how this retreat benefitted you.
Booking Policy
To ensure a place in the retreat, kindly deposit 20% of the total fee in advance. This is a non-refundable/non-transferable amount.
If for any reason you are unable to attend the program, the deposited amount will be valid for the next 12 months from the start date of the program that you initially opted for.
The balance fee can be paid before or after your arrival however before the start of the program
If for any reason you choose to leave during the course we may consider to reverse your fee on a pro rata basis. Your case will be considered individually and a percentage may be offered. This does not include 20% non-refundable initial booking payment.
Frequently Asked Questions
Where can I do yoga retreats in India?
Rishikesh Yogpeeth in Rishikesh is one of the best places to go for Yoga and Ayurveda retreat in India. The location of this place is just perfect as it is situated on a hill away from the chaos of the city, surrounded by breathtaking views of Himalayan ranges.
The cottage-style ashram stay, pure vegetarian meals, trained yoga teachers and Ayurveda therapists make this place just perfect for the retreats.
What really happens at yoga retreats?
Yoga retreats at Rishikesh Yogpeeth are specifically designed to let you break free from the monotonous daily routine and step into a yogic lifestyle. A day encompassing mantra chanting, yoga asana, pranayama and meditation set you for an enthralling day ahead.
Pure vegetarian food, clean air and a highly charged spiritual environment help you detox, physically and mentally. Prepares you to handle the difficult situation in life as our yoga philosophy classes and discussion with the yoga gurus help you see things from a different perspective.
Is a yoga retreat worth it?
Any yoga retreat is worth giving a try only if you come to attend the program with an open mind. The yoga asanas, pranayama and meditation bring unthinkable changes to your mindset as well as discussion on yoga philosophy with like-minded people may shift your perspective towards life forever. You will never know until you try it.
How do you prepare for a yoga retreat?
If you are planning to attend a retreat at Rishikesh Yogpeeth in India - plan your travel in such a way that you do not stress out yourself, pack some comfortable, weather-appropriate clothes and your personal necessary items and most importantly an open mindset.
That's it…and you are set to experience one of the most enthralling times in your life in the midst of the Himalayas.
Can a beginner go on a yoga retreat?
Yoga retreats are for all levels of fitness and yoga practitioners or even for the ones who have never practiced yoga in life.
At Rishikesh Yogpeeth our retreats aur person specific. We understand the needs and lifestyles of each guest to design a retreat suitable for them.
What is the average cost of a yoga retreat?
It ranges from INR 15000 to INR 150000 depending on the retreat you choose, the number of days and what Ayurveda therapies are conducted as a part of the retreat.
What is the best yoga retreat in India?
Undoubtedly, in Northern India, Rishikesh Yogpeeth is the best place for Yoga and Ayurveda retreat. With a wide range to choose from, we offer retreats varying from 3 days to 14 days and more if requested.
Is yoga retreat healthy?
With the current lifestyle choices and modern life mental issues, a Yoga retreat is one of the best places to claim back your health and mental sanity.
What is the purpose of a yoga retreat?
A good yoga retreat is carefully designed to keep in mind the needs of its participants. It is mostly focused on yogic principles and routines. The purpose is to give our participants a glimpse of the yogic lifestyle and what wonders it can do to their life in a short timeframe should they follow the discipline in life.
We provide our participants with key takeaway plans which cover the list of asanas that they should practice on a regular basis after going back plus some more tips based on their health and needs to gradually bring changes to their life for good.
How does a yoga retreat work?
Yoga retreats are for people who want to rejuvenate their life and come out of a monotonous routine plus work on their health. The retreat is hence planned to incorporate a good mix of yoga asanas, pranayama, meditation, philosophical discussions as well as pure satvik food to acknowledge the multidimensional needs of the human body, mind and soul.