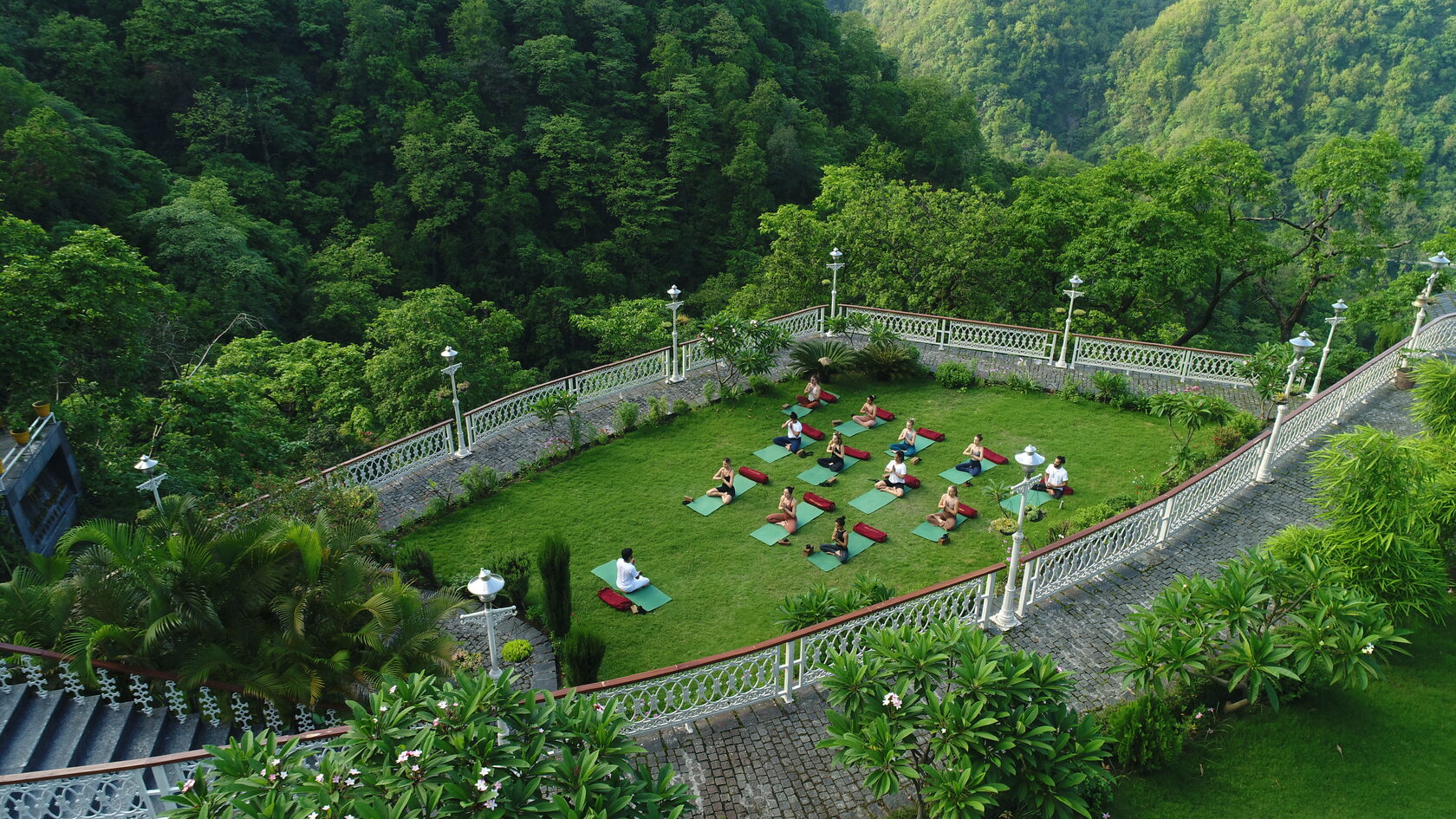 YOGA SCHOOL IN INDIA ACCREDITED BY YOGA ALLIANCE
Authentic 200 YTT in Rishikesh the world capital of Yoga
A Registered Yoga Teacher (RYT) credential is earned by yoga teachers whose training and teaching experience meet Yoga Alliance standards.
200 Hour Yoga Teacher Training in Rishikesh, India
Choose from a range of comprehensive and highly affordable 200 hour yoga teacher training in India at yoga school Rishikesh Yogpeeth.
Rishikesh Yogpeeth offers intensive 200 hour yoga teacher training which is designed for beginners & intermediate practitioners planning to become professional yoga instructors.
For the ones who are looking to do a month long yoga course for personal reasons like health, wellness or spirituality will also benefit from this program.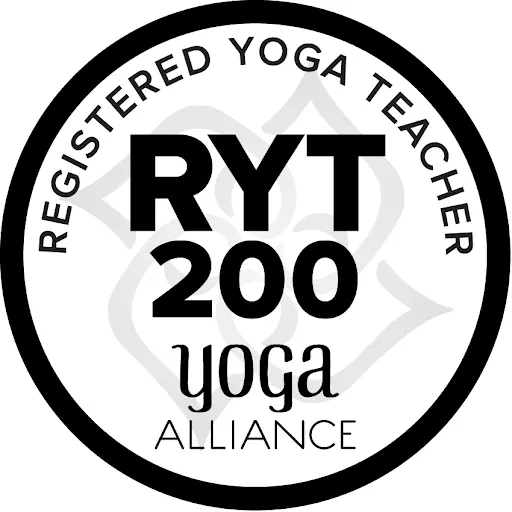 After completing this 200 hour yoga certification course, one can register with Yoga Alliance as a RYT 200.
This course includes all the tools for yoga teachers to build a strong foundation and find their own unique style of teaching.
It is an all-inclusive, fully residential program in Rishikesh that includes an ashram stay during the training.
For yoga seekers, this experience can be a milestone in their quest to learn about the ancient tradition, its practices, principles, and concepts.
Course Overview
Course Name
200 Hour Yoga Teacher Training
Level
Beginner to Intermediate
Yoga Style
Hatha Yoga
Duration
3 Weeks
Module
Residential with Meals
Language of Instruction
English
Certification
RYT 200 - Yoga Alliance
Venue
Abhayaranya Yoga Ashram

Location
Rishikesh
Course Fee
Twin Shared Room - $ 1950 USD
Private Room - $ 2750 USD
Key Takeaways
Comprehensive 200 hour yoga instructor courses, empower practitioners to have a strong grasp on the fundamentals of yoga and philosophy.
Understanding, impact and effect of the asanas on the mind and body to strengthen the practice.
Human Anatomy & Physiology will provide an enhanced understanding of bones, muscles, nervous system and hormones in the human body.
Daily Pranayama and Meditation along with Mantra chanting strengthen and balance the nervous system and overall bodily functions.
Through 200 Hour Yoga Teacher Training in India, we aim to spread the awareness of yogic discipline, diet and cleansing rituals in our daily life. This is designed to deepen the understanding of yoga and become a confident Yoga instructor cum practitioner.
Schedule & Fee: 200 Hour Yoga Teacher Training in India
Batch Date
26 Sept - 16 Oct 2023
04 Oct - 24 Oct 2023
27 Oct - 17 Nov 2023
19 Nov - 09 Dec 2023
12 Dec - 02 Jan 2024
04 Jan - 24 Jan 2024
26 Jan - 15 Feb 2024
17 Feb - 08 Mar 2024
10 Mar - 31 Mar 2024
02 Apr - 22 Apr 2024
24 Apr - 14 May 2024
16 May - 05 Jun 2024
07 Jun - 27 Jun 2024
29 Jun - 19 Jul 2024
21 Jul - 10 Aug 2024
12 Aug - 01 Sep 2024
03 Sep - 23 Sep 2024
25 Sep - 15 Oct 2024
17 Oct - 07 Nov 2024
09 Nov - 29 Nov 2024
01 Dec - 21 Dec 2024
23 Dec - 13 Jan 2025
Course Fee Details
Tuition fee, course materials/props, accommodation (single/twin-shared), and Vegetarian meals three times a day are included in the 200 hour yoga teacher training fee in Rishikesh at Abhayaranya Yoga Ashram.
On days off, guests can enjoy excursions such as Himalaya Darshan, Trekking, River Rafting, Rishikesh market etc at their own expense.
Two Single Beds
Shower / AC / Hot Water / Wi-Fi
Breakfast, Lunch, Dinner
200 RYT Training And All Community Events
Yoga Equipment And Learning Materials


Double Bed
Shower / AC / Hot Water / Wi-Fi
Breakfast, Lunch, Dinner
200 RYT Training And All Community Events
Yoga Equipment And Learning Materials


Fee and Refund Policy - Terms and Conditions
An initial deposit of US $400 is payable at the time of booking. This is a non-refundable amount. The validity of the deposit can be extended in any special circumstances and on a case-by-case basis.
The balance fee is payable prior to the commencement of the course.
https://www.rishikeshyogpeeth.com/terms-of-service.html
Eligibility Criteria
Prior experience - good to have but not a mandatory requirement for the 200 hour yoga teacher training course.
Course delivery language - English
Expectation - proficiency in verbal and written communication to be able to follow the instructions
Age - 18 years or more. There is no upper age limit as long as the student is physically fit and mentally sound.
If for any reason, a participant is found unfit to complete the course, we keep the right to discontinue his/her course without any refund. In some of the inevitable situations Rishikesh Yogpeeth may allow participants to complete the course in the near future with the same fee and no additional charges.
Yoga Certification
Rishikesh Yogpeeth is the only registered yoga school in India that can award dual certificates of Yoga training to its students.
Yoga Alliance Certification - RYT 200 :
All participants completing a 200 hour yoga training course are eligible to register with Yoga Alliance as RYT 200, which is an internationally recognized yoga teacher certification and designation.
Yoga Certification Course by Government of India:
We also offer a certificate issued by an Indian university (HNBGU) to our students. A "Certificate in Yoga" awarded by the university and recognized by Govt. of India strengthens the value of your training by many folds.
Rishikesh Yogpeeth offers Hatha Yoga Teacher Training in India that include:
You will be able to develop your understanding of yoga at Rishikesh Yogpeeth to the point where you will be able to teach yoga professionally. Our graduates can apply to Yoga Alliance to become registered yoga teachers, such as RYT 200 and RYT 500, according to their qualifications.
Evaluation
The overall evaluation of 200 hours Yoga teacher training at Rishikesh Yogpeeth India based on below assessment:
(a) Written assessment - Completion of assignment
(b) Practical assessment - designing, sequencialising and conducting Yoga session
Student's conduct throughout the training will be an essential criteria
Attendance - minimum 90% wherein student must have presented the valid and agreed reason for 10% absenteeism
200 Hour YTT Course - Syllabus
The 200 hour yoga teacher training syllabus meets Yoga Alliance requirements for "RYT 200" certification/designation, as well as university requirements for a one-month "Certificate Course in Yoga" recognized by the Govt. of India.
115 Hours
Techniques, Training and Practice
Asana | Assignment | Pranayama | Meditation
20 Hours
Anatomy & Physiology
Anatomy | Physiology
30 Hours
Yoga Humanities
History | Philosophy | Ethics
55 Hours
Professional Essentials
Teaching Methodology | Professional Development | Practicum
Mantra Chanting
It is believed that mantras can penetrate the depths of the oblivious mind. Mantras are Sanskrit language elements constantly chanted to adjust the vibration of all regards of your being and have an everlasting influence.
One of the perks of mantra chanting is that it can help manage tension. Scientifically referred to as Mantropathy, it is widely practiced for healing and environment cleansing.
Cleansing techniques (Shat karma)
Shatkarma is a yogic purification and cleansing technique. Shatkarma ensures that our bodies stay strong, healthy and clean. The technique can help get rid of toxins and embrace a pleasant and refreshing living.
Study of asanas
Asanas are one of the most important facets of Yoga. Each asana is performed for a particular beneficial reason. The reasons can vary and may include aligning the body posture, getting rid of toxins, losing weight, overall health, taking away fatigue, and relaxing the mind.
Art of sequencing and improvisation in the yoga classes
One of the key elements of the 200 hour yoga teacher training India curriculum is to make teachers aware of the importance of sequencing. Sequencing has a vital role to play in conducting a successful and efficient class.
A yoga class environment cannot be predicted at all times. It is in the hands of the teacher to engage the class, create a flow and share his/her teachings most suitably and effectively possible.
Intelligent use of props to help improve practice at its early stages
The course also consists of a part that teaches to enhance the effectiveness of a class with the use of props. Smart and intelligent use of props is a skill and is to be used to engage the class better.
Postures with their Sanskrit names and terminology
Yoga Postures along with their names and meanings are taught in detail. The meaning of a posture can help the learner understand it better and it will also have a better impact as compared to doing it for the sake of it.
Technique and practice of breathing (Pranayama)
The practice of breathing is considered the foundation of Yoga. Deep breathing combined with Yoga has several benefits such as improved blood flow, detoxifies the body, improved digestion among others.
Meditation (Dhyana)
A deeper level of meditation and concentration to know the truth is referred to as Dhyana. Dhyana is mostly done to reach Samadhi, meaning bliss which is the ultimate goal of Yoga.
Fundamentals of human anatomy and physiology
Understanding human anatomy will help people understand yoga and its aspects better. This will also help achieve holistic health and the therapeutics of yoga practices.
Yoga Philosophy, Ideas and Hypothesis
Yoga is an ancient philosophy. To be a Yoga teacher one should understand the philosophy and ideas attached to it.
Apart from this, they should also be able to share these same ideologies with their students in the future. The 200 hour YTT Course in Rishikesh assures to share this philosophy with their worldwide crowd
Confidence-building through teaching-practice
Teaching a skill by itself that demands confidence. The 200 hour Yoga teacher training in Rishikesh also ensures that enthusiasts are open to learning the skill of teaching and can excel in the same with practice.
Daily Schedule
The 200 hour Yoga Teacher Training Course at Rishikesh Yogpeeth follows a strict schedule in compliance with Yoga Alliance standards. Nearly 7 to 8 hours of training time are assigned to some aspect of yoga each day. You could find the training intensive but enlightening.
| | |
| --- | --- |
| Time | Activity |
| 5:30 am | Wake Up |
| 6:00 am - 6.15 am | Shakarma(Yogic Cleansing) |
| 6:15 am - 6.30 am | Mantra Chanting |
| 6:30 am - 7.00 am | Pranayama |
| 7:15 am - 8.45 am | Asana |
| 9:00 am | Breakfast |
| 11:00 am - 12.00 Noon | Yoga Anatomy And Physiology |
| 12:15 pm | Yoga Anatomy |
| 01:30 pm | Lunch |
| 2:30 pm - 3.30 pm | Swadhyaya (Self-Study) |
| 3:45 - 4.45 pm | Yogadarshan (Yoga Philosophy) |
| 5:00 - 6.30 pm | Asana |
| 6:45 - 7.15 pm | Dharna And Dhayana (Meditation) |
| 7:30 pm | Dinner |
Please note: Daily schedule is subject to change on teacher's discretion
Weekly Shatkarma Schedule
1st Week Tuesday - Jalneti
1st Week Saturday - Kanjal
2nd Week Saturday - Rubber Neti
3rd Week Saturday - Shankprakshalan
The Yoga School - Rishikesh Yogpeeth
Yoga School Rishikesh Yogpeeth offers 200, 300, and 500 hour residential yoga certification courses in India in accordance with Yoga Alliance guidelines.
Rishikesh Yogpeeth is also an extension center of Hemwati Nandan Bahuguna Garhwal University (A Central University in India). Our Yoga Teacher Training programs meet university requirements for a one-month "Certificate Course in Yoga".
We offer 200 hour yoga courses at a beautiful Abhayaranya Yoga Ashram in Rishikesh. The ashram is nestled in tranquil and peaceful surroundings and yoga students come from around the world to learn more about the ancient discipline.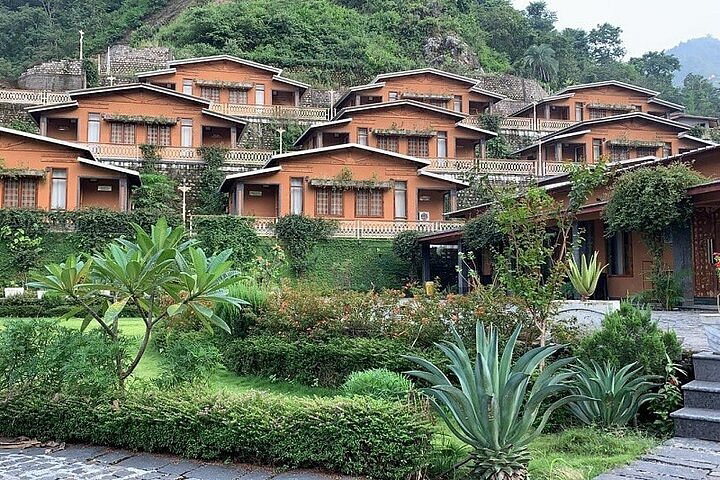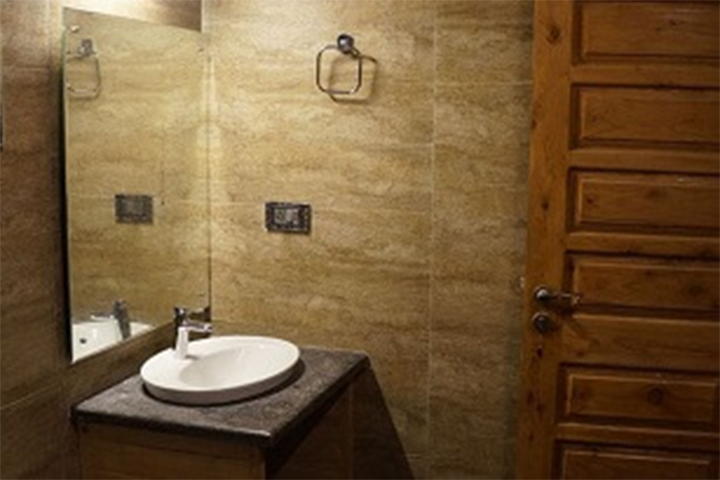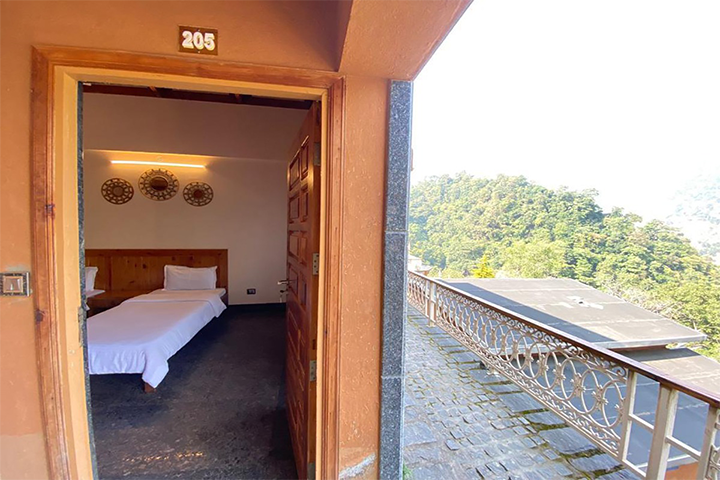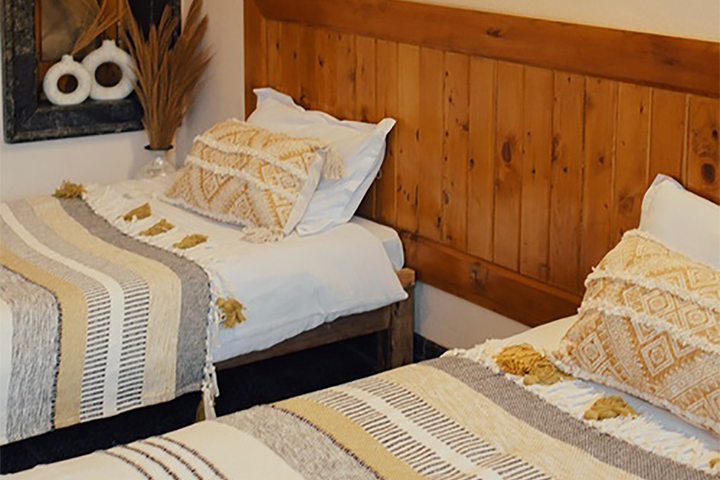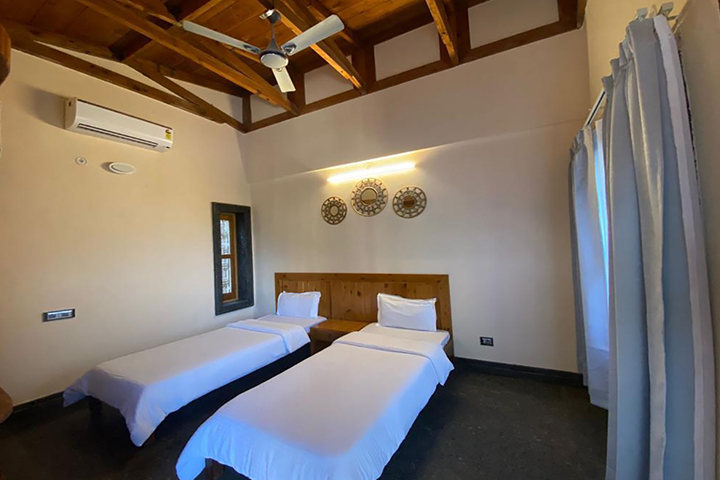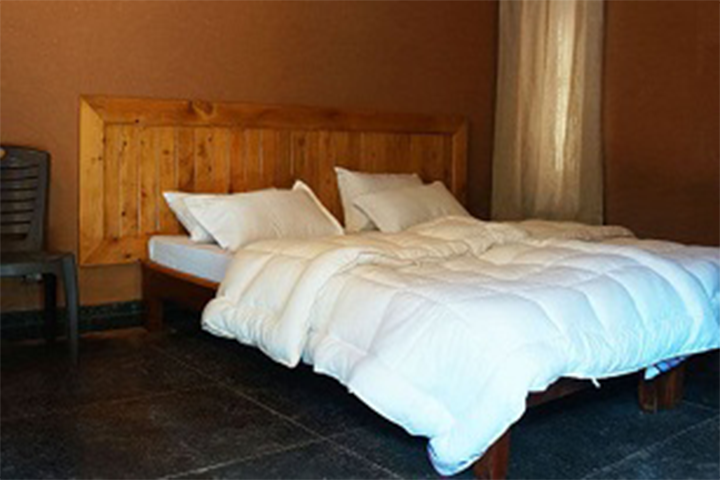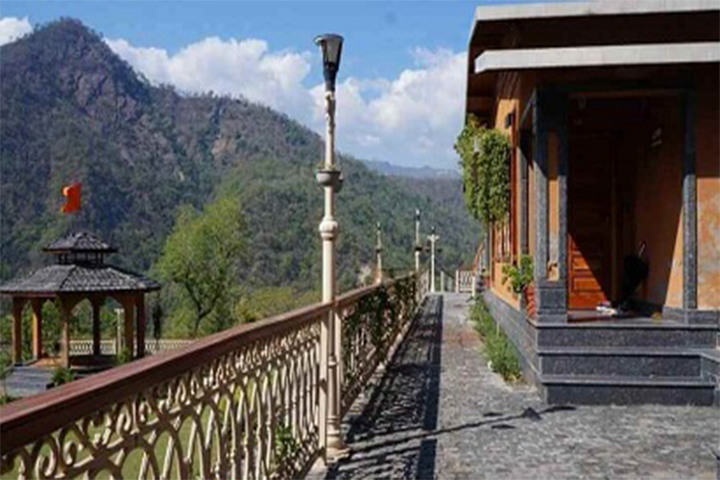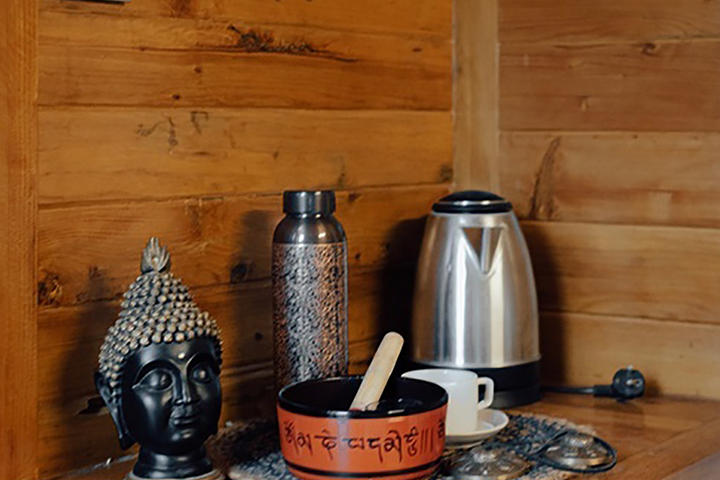 Yoga Faculty - Our Team of Yoga Teachers in India
At Rishikesh Yogpeeth we have a team of qualified yoga teachers, Ayurveda doctors and therapists.
Our faculty consists of some of the best yoga teachers in India. We train our teachers in-house in addition to their existing yoga qualification. This is to make sure all our teachers meet the high standards of Rishikesh Yogpeeth's Yoga education system and Yoga Alliance Syllabus.
For each Yoga Teacher Training batch we assign 3 to 4 experienced yoga instructors specializing in different aspects of yoga, not just asana but the other seven limbs of Patanjali Yogsutra to provide a comprehensive and integrated platform for our students to not just learn but to live Yoga.
The team of yoga teachers includes a lead trainer with E-RYT designation with a few thousand hours of on the ground teaching experience.
Please visit our - Yoga Teachers - page for more information.
Why Rishikesh Yogpeeth?
Rishikesh has a rich and beautiful yoga and spiritual heritage. As the Yoga Capital of the World, Rishikesh is home to some of the world's most reputable yoga schools and ashrams in India.
One of the best yoga schools in India is Rishikesh Yogpeeth. We hold over 16 years of experience in yoga training courses and have witnessed more than 10,000 students taking part in our yoga programs from across the world. One of the courses we offer is the 200 hour Yoga Teacher Training, which is the primary certification course in the field of Yoga Teaching.
At Rishikesh Yogpeeth, we aim to:
Share the eternal wisdom and holistic living principles of yoga
Become the center for modern scientific research in yoga and healing
Promote sustainable lifestyles and community development
Our teaching style is straightforward, with a mix of traditional knowledge and modern methodologies. Yoga mastery doesn't happen overnight, but we can guide you on your path by giving you the tools to set yourself up for a career of fulfillment and success.
Rishikesh Yogpeeth Reviews
Reviews by international students who attended yoga retreats and teacher training programs at Rishikesh Yogpeeth.
Join Our Yoga Alliance-Certified RYT 200 Hour Teacher Training Course in India
Through this 200 hour yoga teacher training course in India, you will receive RYT 200 Yoga Alliance certification and gain the tools to become a confident and competent Yoga instructor or practitioner.
If you're searching for affordable yoga teacher training with world-class faculty and infrastructure, choose Rishikesh Yogpeeth.
At Rishikesh Yogpeeth, we take great pride in spreading the ancient science of yoga in contemporary and accessible ways.
Please contact us to find out more about our yoga courses and retreats.
Frequently Asked Questions
How to obtain a travel visa for 200 hours Yoga Teacher training in India?
A tourist visa can be obtained for 200 hours training. This visa can be applied by approaching the respective embassy or consulate or application can be filled online which is much more convenient and faster. It may take anywhere from 1 week to a month to get a response on the outcome. Check - Indian Visa Online Site
What is 200 hours yoga teacher training?
200 hour of yoga teacher training helps you to deepen your knowledge about yoga. You will learn asanas, yoga history, philosophy, anatomy, meditation, etc. After completing the course, you will be eligible to register with Yoga Alliance as RYT 200.
How much does 200 hour yoga training cost in India?
At Abhayaranya Yoga Ashram, it costs US $1,600 for international students and ₹100,000 for Indian students to complete the 200 hour yoga teacher training in Rishikesh, India.
Is 200 hours enough to teach yoga?
The 200 hours of yoga teacher training is the minimum requirement to become eligible to register with the yoga alliance as RYT 200. This 200 hour teacher training is comprehensive and covers different facets of yoga, not just the physical asanas.
For the more advanced knowledge of yoga teaching, you can enroll yourself in a 300 or 500-hour yoga teacher training course with Rishikesh Yogpeeth.
How do I get a 200 RYT?
After successfully completing a 200 hour yoga teacher training program at a RYS, students can register as a RYT 200 with the yoga alliance.
What is E-RYT 200?
E-RYT 200 stands for Experienced Registered Yoga Teacher 200 hour. This signifies a yoga teacher has completed a 200 hour teacher training with a Registered Yoga School (RYS), and must have at least 1,000 hours of teaching experience after completing the training.
In addition to that one must also have taught for at least 2 years after their own 200 hours teacher training.
How many days is 200 hour yoga teacher training?
200 hours of yoga teacher training at Rishikesh Yogpeeth take place over four weeks or 28 days. Participants should arrive one day before the course begins.
How do I prepare for 200 hours yoga training?
If you have been practicing yoga before, continue with your practice. If you have not been in practice, it is advisable to start with some basic stretches and breathing exercises. Nothing intensive or strenuous, but just to bring your body to regular movements and opening.
What does RYT 200 stand for in yoga?
RYT stands for Registered Yoga Training This is a designation assigned to a yoga practitioner who has completed 200 hour of yoga teacher training. An RYT 200 certified yoga practitioner follows the guidelines decided and shared by the Yoga Alliance
What does RYS 200 mean?
A yoga school is an RYS 200 when it offers a 200 hour training that meets Yoga Alliance standards and is registered with Yoga Alliance US
What is the difference between 200 and 300 hour yoga teacher training?
200 hours of Yoga teacher training is a primary training to become a yoga teacher. 300 hours training is subsequent training to advance the knowledge of Yoga and become an advanced yoga teacher.
200 hours of training is a prerequisite of 300 hours training and must be followed in the same order. Once you finish 200 hours plus 300 hours of the training that will add upto 500 hours of Yoga Teacher Training.
What can you do with a 200 hour yoga certification?
200 hours of Yoga Teacher training certification enables you to teach yoga as a certified yoga teacher in most of the countries in the world. This education can also be used for self practice and personal development should you not wish to become a teacher.
What is the difference between 200 and 500 hour yoga teacher training?
200 hours Yoga teacher training is the first level certification in order to become a certified yoga teacher. A practitioner who wants to enhance their knowledge and spectrum of opportunities then go for the next 300 hours course which is the next certification. The 200 and 300 hours closure must be done in the same order. The completion of 200 hours followed by 300 hours cumulatively qualifies as 500 hours Yoga teacher training