Yoga Faculty - A Team of Best Yoga Gurus in India
At Rishikesh Yogpeeth we have a team of qualified teachers, Ayurveda doctors and therapists.
Our faculty consists of some of the best yoga teachers in India. We train our teachers in-house in addition to their existing yoga qualification. This is to make sure all our teachers meet the high standards of Rishikesh Yogpeeth's Yoga education system and Yoga Alliance Syllabus.
For each Yoga Teacher Training batch we assign 3 to 4 experienced yoga instructors specialising in different aspects of yoga, not just asana but the other seven limbs of Patanjali Yogsutra to provide a comprehensive and integrated platform for our students to not just learn but to live Yoga
The team of teachers includes a lead trainer with E-RYT designation with a few thousand hours of on the ground teaching experience.
Shahin Azha (Spiritual Mentor)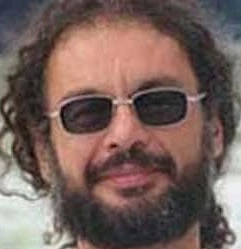 He is the spiritual mentor of Rishikesh Yogpeeth as a Yoga School. He is one of the guardians, who laid the foundation for us, so we can embark upon the path of Yoga.
Originally from Iran but a world traveler and a Yogi in real sense, who has lived his life exactly the way he expresses in his words. Rishikesh Yogpeeth will always be grateful for all his love and support.
Roshan Singh (E- RYT 500)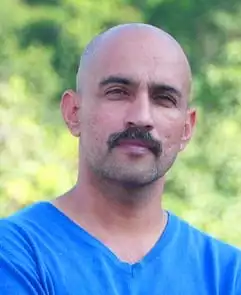 Roshan Singh is the founder Member and President of Rishikesh Yogpeeth, highly regarded as one of the visionary to manifest this dream into reality. According to him, life itself is the Yoga School and the events in it, are the process required for the evolution of human awareness.
Started Teaching in the year 2005, during the course of time he taught Yoga Philosophy, Yogic Anatomy and Physiology, Asana, Pranayama and Meditation, with all of this vast experience he also holds E-RYT 500 under Yoga Alliance registration.
Prahlad Singh (E-RYT 500)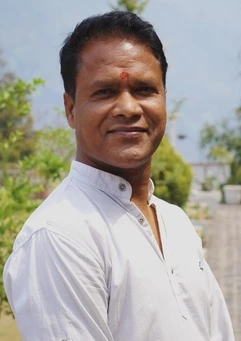 Prahlad Singh is a seasoned yoga teacher and a known name in the yoga fraternity. For Prahlad yoga is not a profession but a way of living life.
Although being born and brought up in the world's yoga capital Rishikesh, Yoga was not on his mind. It all started with personal practice to keep himself fit and before he knew he was already deep into his practice.
And it was a remarkably life changing experience. That's when he decided to share his experience and knowledge with the world. In his words "It was the best decision of my life". The journey that started in 2007 as a yoga teacher is continually going and growing stronger.
He follows the practices taught by his Guru Rudra Godha ji during his intense 3 years training. He had taught in many yoga schools in various parts of India. His strengths are asanas alignment and variations based on various body types and body limitations due to chronic illness and/or injuries.
Sudhir Ranjan Singh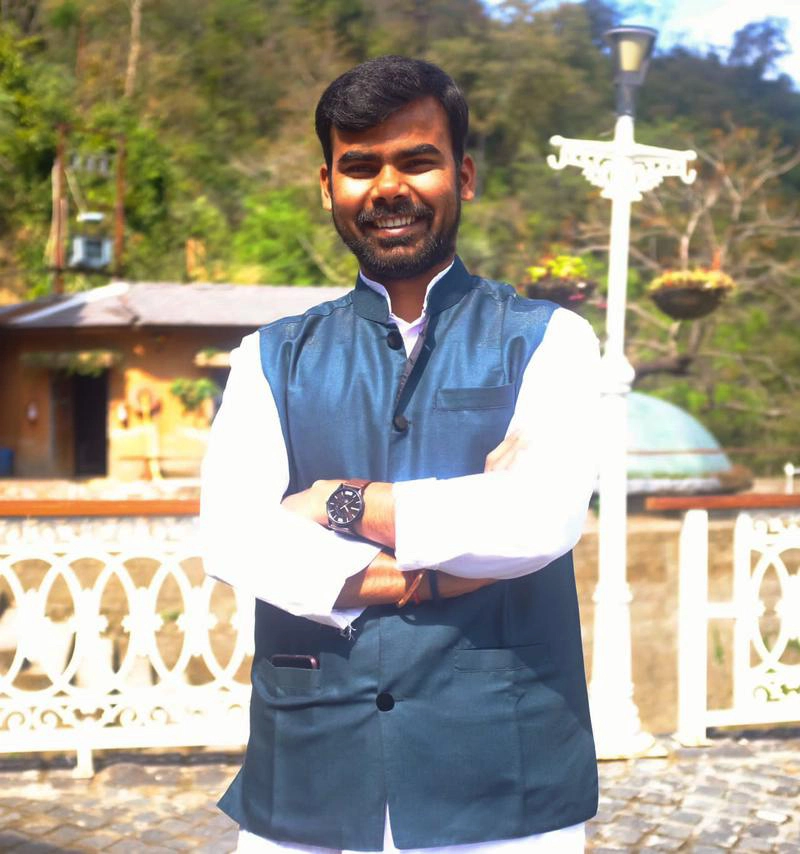 Sudhir completed his Bachelors and Masters in Yoga Therapy and Yoga Spirituality from S-VYASA University, Bangalore. - one of the most renowned and reputed universities for Yoga studies in India. He studied and practiced Yoga therapy as part of his bachelor studies and Yoga Philosophy in Masters. He is an expert in philosophical counselling that helps as a life coach. He teaches Yoga Philosophy through which he shed light on many spiritual value based teachings from our scriptures and give an insight into the spirituality aspect of yoga.
He specialises in therapeutic yoga, which involves using yoga as a complementary therapy for various health conditions. He has experience in working with students with back pain, arthritis, anxiety, depression, and other chronic conditions. He also teaches pranayama (breathing techniques), meditation, Yoga Nidra and conducts sound healings which can be powerful tools for managing stress and improving overall well-being.
Sudhir's teaching style is a blend of traditional Hatha yoga and therapeutic yoga. He emphasizes the importance of proper alignment, breath, and mindfulness in his classes.
Aman Tiwari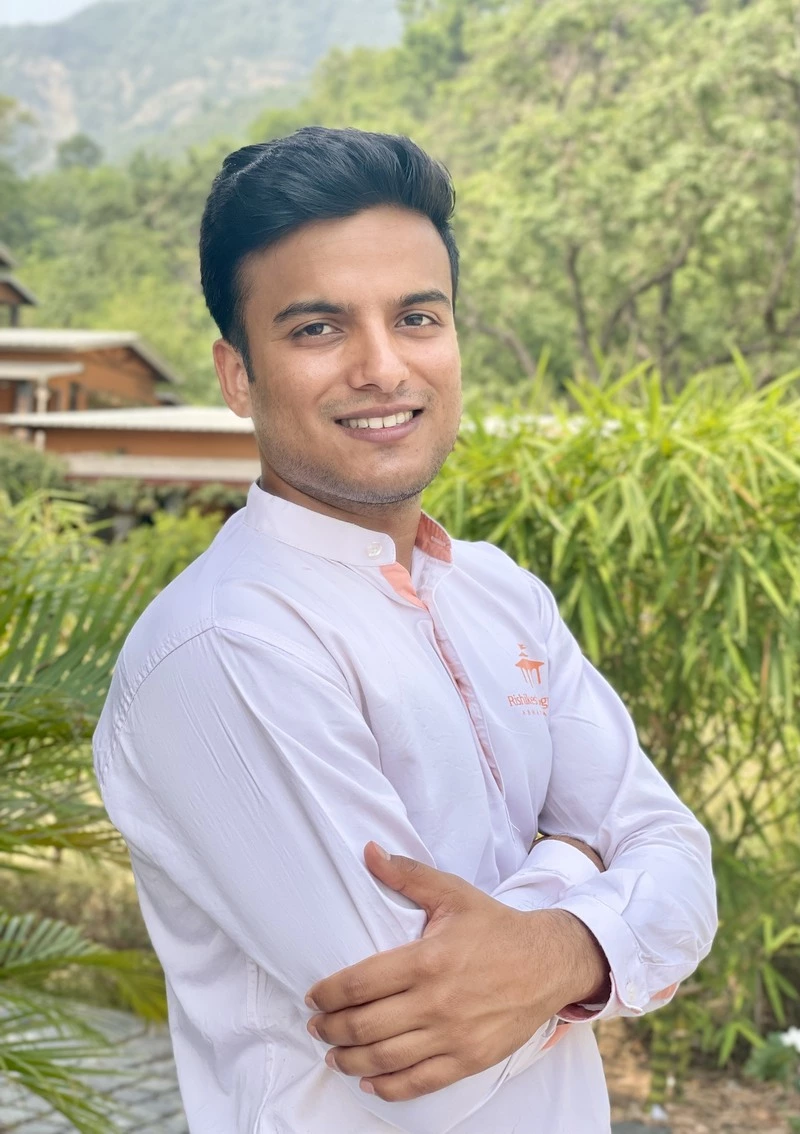 Aman Tiwari is a young kid on the block, highly passionate and motivated towards what he does. At a very early age Aman had decided to take forward his family's rich lineage of Sanskrit and spirituality,
He completed his Bachelor's in Sanskrit followed by Master's in Yoga. Having an absolute sense of clarity, he didn't waste any time and completed his 500 hours Yoga Teacher Training at Rishikesh Yogpeeth.
Knowing his aspirations, Rishikesh Yogpeeth started grooming their youngest family member to become one of the finest Yoga teachers hence rigorous asana training, regular discussions on Yoga Philosophy, gathering deep knowledge about human anatomy is part of Aman's regular routine in addition to the classes he conducts for the retreats.
Aman's aim is to bring a unique sense of empowerment to each of his classes. Through intentions, meditation, pranayama and asanas his goal is to have his student leave each class feeling refreshed and renewed. Expect to move, sweat and breathe in his class.
Nitish Lakhera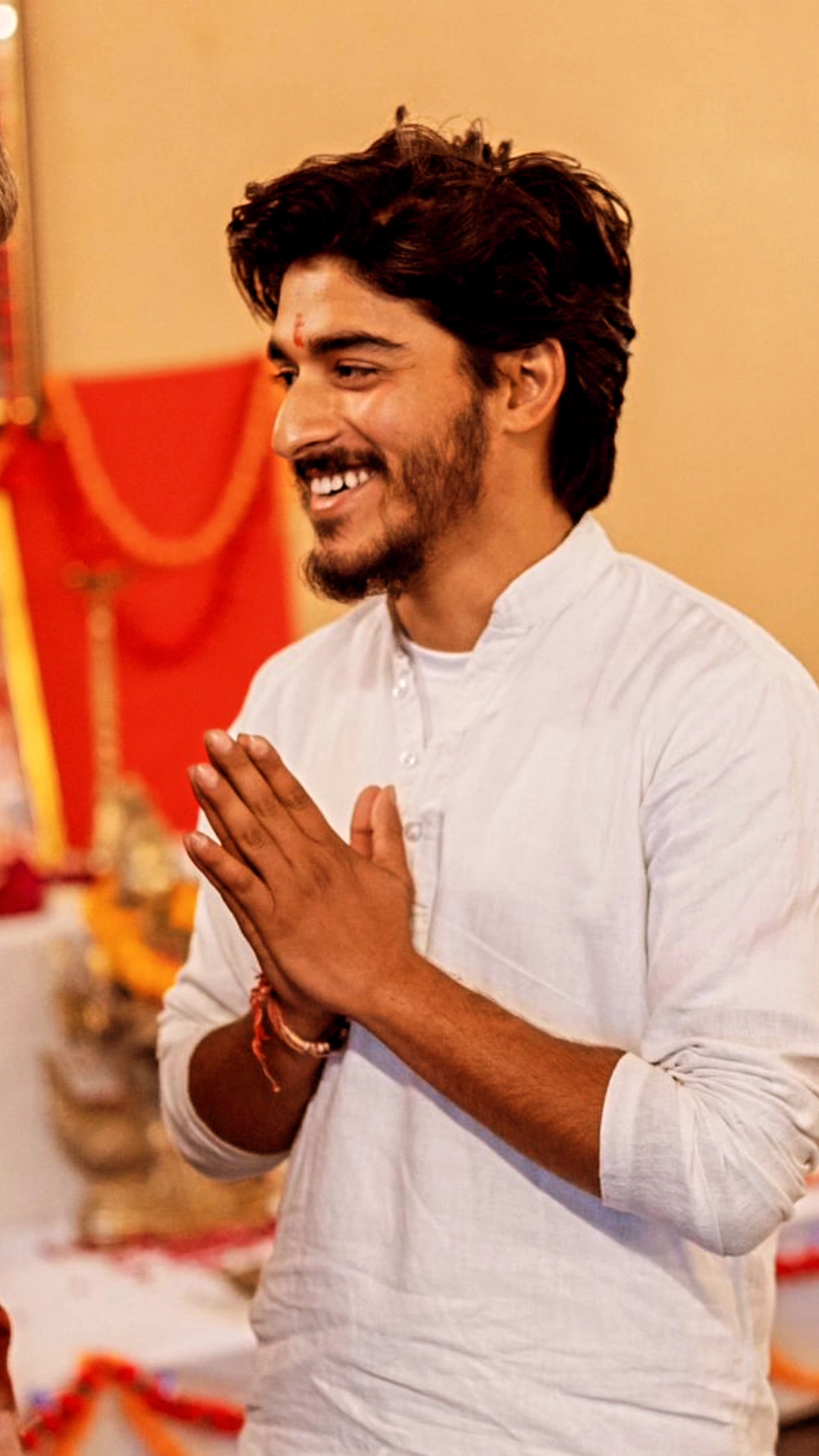 Immersed in yogic practices from an early age, Nitish has been on the path of Yoga and spirituality since childhood. Being born and raised in a traditional Brahmin family in a small town at himalayan foothills, growing up surrounded with a spiritual setting that naturally led him to a yogic lifestyle .Nitish has been practicing yoga at professional level for more than 6 years, which has earned him incredible experience and reputation as a strong Yoga Teacher in Rishikesh. With years of unwavering practice, Nitish has assimilated functional understanding of Hatha, Ashtanga, Vinyasa, Sukshma Vyayama, Pranayama and Meditation. With a deep understanding of the different yoga asanas and their benefits, Nitish guides his students in performing the poses safely and effectively. The technically correct and precise alignment of asanas, adjustment based on physical limitations of the students and variation of asanas are Nitish's forte.
'