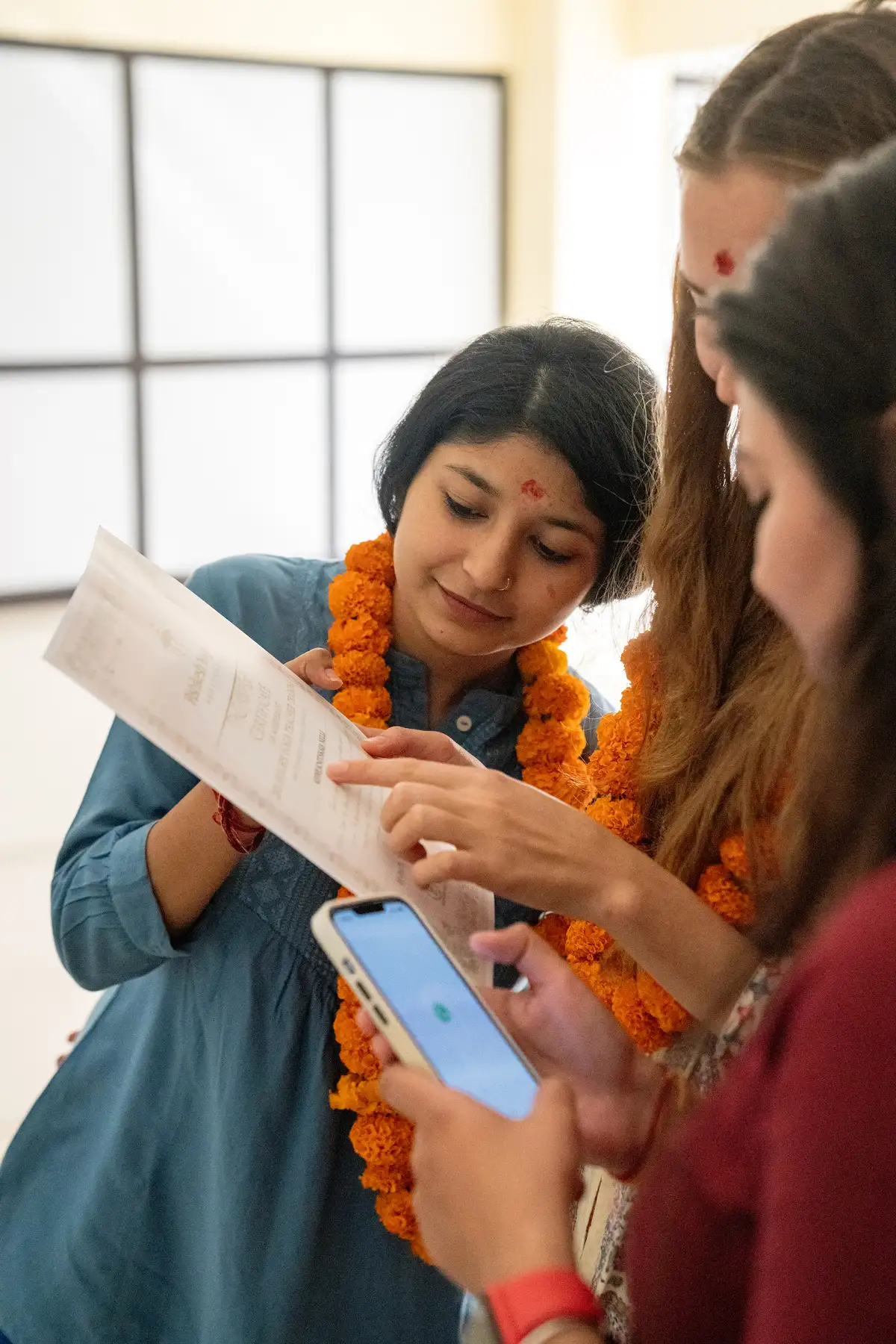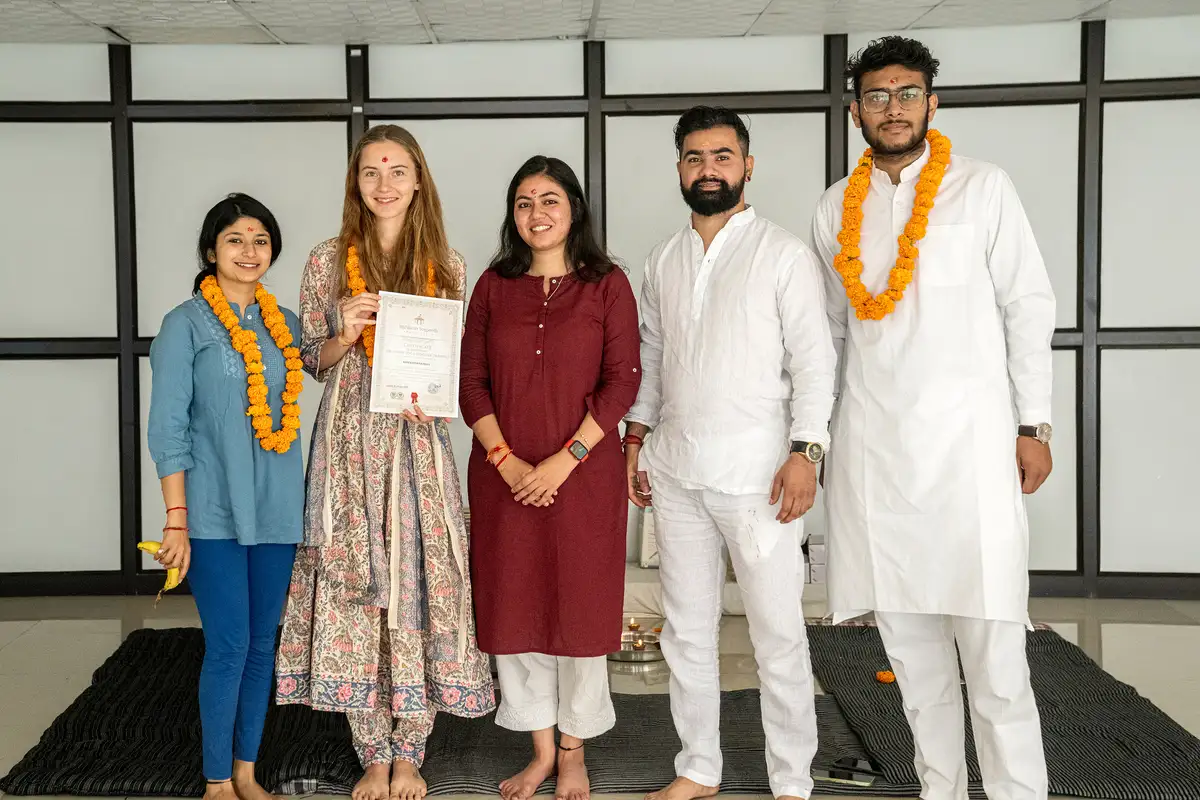 RYT 200 - Yoga Alliance Certification in India
RYT 200 Yoga Alliance certification course is offered by Abhayaranya Yoga Ashram, a branch of Rishikesh Yogpeeth.
It is an affordable 200-hour residential yoga teacher training course suitable for beginners and intermediate yoga practitioners. at very affordable prices that one can get with the number of
facilities and kind of quality ensured.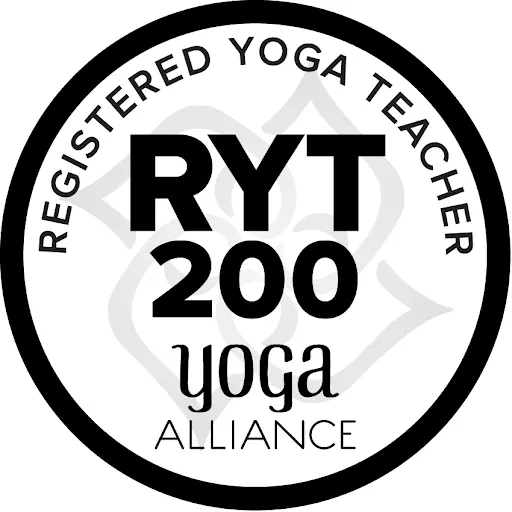 One of the best yoga schools, Rishikesh Yogpeeth, provides high-quality training for yoga teachers. After completing the course, you will be awarded a 200-hour Yoga Teacher Training Certificate that will allow you to register with Yoga Alliance as RYT 200, which is internationally recognized.
Registered Yoga Teacher (RYT 200) refers to an individual who has completed a 200-hour teacher training course accredited by Yoga Alliance.
Eligibility
Abhayaranya Yoga Ashram offers 200-hour Yoga Teacher Training in Rishikesh for anyone interested in exploring traditional Indian yoga practices. Taking this first step towards professional yoga to become a teacher is the purpose of the course. In addition to beginners and intermediate yoga practitioners, this course is also suitable for people who want to integrate yoga into their daily lives.
A candidate must be over 18 years of age and under 60 years of age at the time of joining the 200-hour yoga teacher training program.
As the course is intensive physically and mentally, medical authorization is required for pregnant women, people with injuries, or those suffering from medical conditions.
Evaluation and Certification
In addition to written and practical evaluations, you must maintain a 90% attendance rate throughout the course. The conduct of students plays an important role in the assessment process.
In addition to Yoga Alliance certification, our 200-hr yoga teacher training program is recognized by the Indian government as well.
Yoga Teacher Training with RYT 200 Yoga Alliance Certification in Rishikesh:
Candidates who complete the 200 hour yoga teacher training course receive a certificate and become eligible to register with Yoga Alliance as RYT 200. It is recognized internationally as a yoga certification and designation.
Government-recognized yoga certificate course in Rishikesh:
After completing the course, students may choose to receive a Certificate in Yoga from a university in India (HNBGU), which greatly enhances the value of their training.
Syllabus
200-hour yoga teacher training syllabus complies with the requirements of Yoga Alliance for "RYT 200" certification.
This 200-hour yoga training course will provide you with an understanding of yogic practices, discipline, diet, and cleansing rituals. You will gain a better understanding of yoga and will become a more confident and competent yoga teacher after taking the course.
Curriculum and syllabus for 200-hour teacher training include:
A study of the traditional asanas and postures of yoga.
Practice of yoga with an understanding of injury prevention, safety, and health benefits.
Developing an understanding of yogic lifestyle through study of yoga philosophy.
Meditation, pranayama, mantra recitation, and other subtle aspects of yoga are practiced to nurture one's inner strength.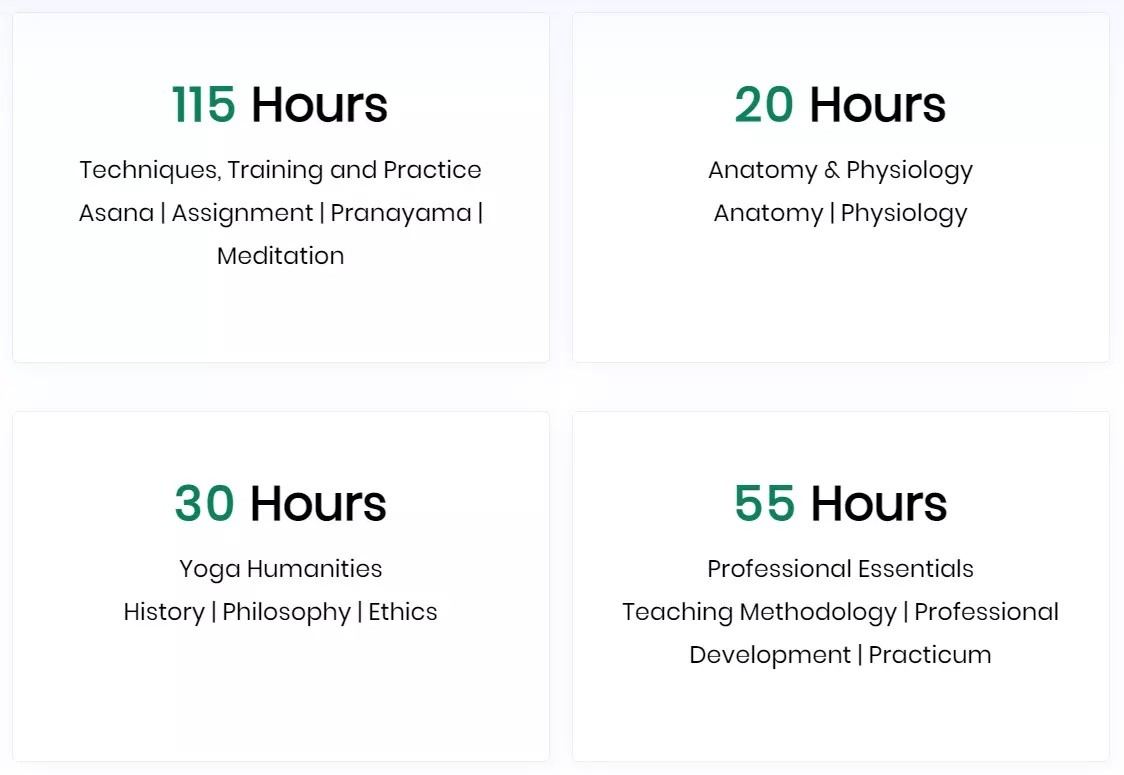 Daily Schedule
As per Yoga Alliance standards and guidelines, the 200 hour Yoga Teacher Training program follows a tight schedule and demands approx. 7 to 8 hours of training classes a day. This includes both – theory and practice.
The morning rituals begin at 5:30 a.m. with routine chores, yoga poses, and possibly some philosophy or anatomy lectures or classes.
An important part of the schedule includes mantras, pranayamas, and meditation.
As part of the yoga practice, sleeping early is encouraged as well.
| | |
| --- | --- |
| Time | Activity |
| 05:30 am | Wake Up |
| 06:00 am | Herbal Tea |
| 06:15 am | Shatkarma/Yogic cleansing |
| 06:30 am | Pranayama and Chanting |
| 07:30 am | Yoga Asana |
| 09:00 am | Breakfast |
| 10:30 pm | Yoga Anatomy |
| 11:30 pm | Yoga Philosophy |
| 12:30 pm | Lunch |
| 04:30 pm | Yoga Breathing | Yoga Nidra |
| 05:00 pm | Hatha Yoga Asana |
| 06:45 pm | Pranayama / Meditation |
| 07:15 pm | Dinner |
| 10:00 pm | Lights Out |
Please note: Yoga teachers reserve the right to change daily schedules at their discretion.
Why Choose Abhayaranya Yoga Ashram for Teacher Training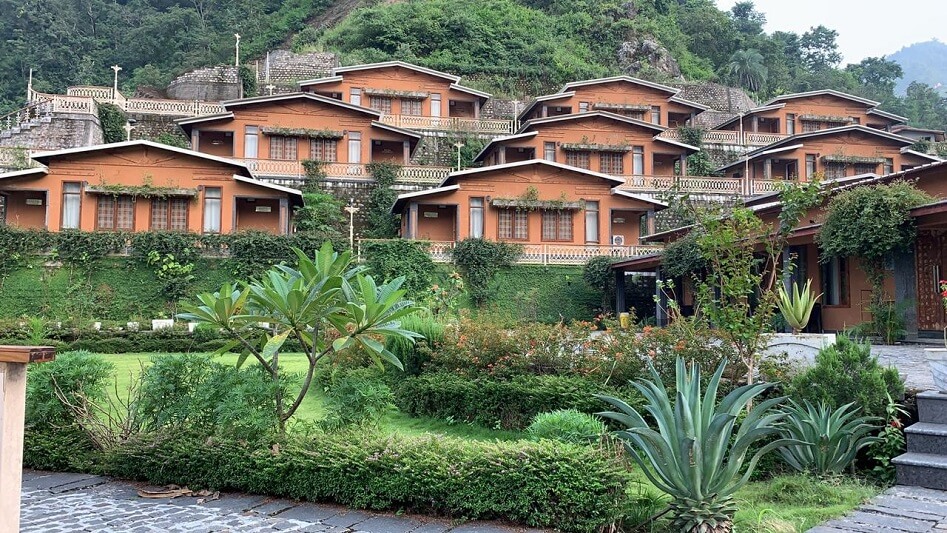 If you are interested in 200 hours YTTC from a reputed school and reasonable facilities for a residential course but budget is not supporting you, then Abhayaranya Yoga Ashram is the answer for you. At Abhayaranya Yoga Ashram the course is offered at a very reasonable, affordable and can almost be classified as cheapest training in Rishikesh given the kind facilities as well as quality of training is provided.
For a comfortable three weeks stay, we have high quality rooms with AC and an attached bathroom. The entire faculty trail is from Rishikesh Yogpeeth who are well trained and experienced to take 200 hours TTC classes complaint with Yoga Alliance. What truly differentiates Abhayaranya Yoga Ashram from other schools is the small class size in order to provide almost personalised training and give full attention to each and every student in the class.
And while you are there for your yoga training, you can also avail teh Ayurveda treatments and therapies at the cheapest price as we provide special discounts to our existing students.
Accomodation & Ashram Stay -
Abhayaranya Yoga Ashram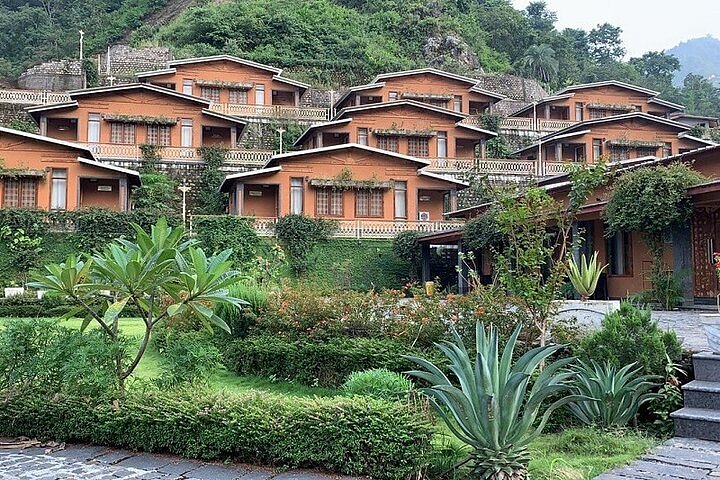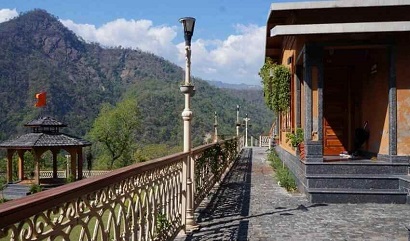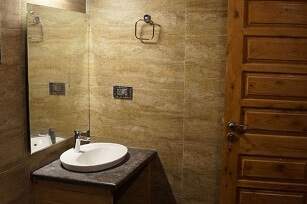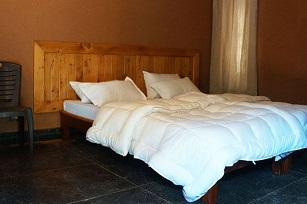 Yoga Faculty
We have an experienced team of yoga teachers, Ayurveda doctors, and therapists at Abhayaranya Yoga Ashram.
We have some of the best yoga teachers in India on our faculty. As an addition to their yoga qualifications, we train our teachers in-house. We do this to ensure all our teachers meet the high standards of Rishikesh Yogpeeth's Yoga education system and the Yoga Alliance syllabus.
Among the yoga teachers on the team is a lead trainer who has earned the E-RYT designation and has taught on the ground for a few thousand hours.
You can learn more about yoga teachers by visiting our - Yoga Teachers - page.
Reviews
Yoga Teacher Training Reviews
Frequently Asked Questions
Can you teach yoga with 200 hours?
Yes, Yoga Alliance US certificate for 200 hours Yoga teacher Training allow you to teach yoga globally.
What is the difference between YTT and RYT?
YTT stands for Yoga Teacher Training and RYT is Registered Yoga Teacher. You can learn yoga from any Yoga school however you can only register yourself on Yoga Alliance website and become Registered Yoga Teacher when you do the training from Yoga Alliance registered school.
How much does 200 hour yoga training cost in India?
At Abhayaranya Yoga Ashram, it costs US $1,600 for international students and Indian students to complete the 200 hour yoga teacher training in Rishikesh, India.
The course fee at Abhayaranya Yoga Ashram, including lodging and meals, varies from US $900 (twin-sharing) to $1200 (private room).
Is 200 hours enough to teach yoga?
The 200 hours of yoga teacher training is the minimum requirement to become eligible to register with the yoga alliance as RYT 200. This 200 hour teacher training is comprehensive and covers different facets of yoga, not just the physical asanas.
For the more advanced knowledge of yoga teaching, you can enroll yourself in a 300 or 500-hour yoga teacher training course with Rishikesh Yogpeeth.
How do I get a 200 RYT?
After successfully completing a 200 hour yoga teacher training program at a RYS, students can register as a RYT 200 with the yoga alliance.
What is E-RYT 200?
E-RYT 200 stands for Experienced Registered Yoga Teacher 200 hour. This signifies a yoga teacher has completed a 200 hour teacher training with a Registered Yoga School (RYS), and must have at least 1,000 hours of teaching experience after completing the training.
In addition to that one must also have taught for at least 2 years after their own 200 hours teacher training.
How many days is 200 hour yoga teacher training?
200 hours of yoga teacher training at Rishikesh Yogpeeth take place over four weeks or 28 days. Participants should arrive one day before the course begins.
How do I prepare for 200 hours yoga training?
If you have been practicing yoga before, continue with your practice. If you have not been in practice, it is advisable to start with some basic stretches and breathing exercises. Nothing intensive or strenuous, but just to bring your body to regular movements and opening.
What does RYT 200 stand for in yoga?
RYT stands for Registered Yoga Training This is a designation assigned to a yoga practitioner who has completed 200 hour of yoga teacher training. An RYT 200 certified yoga practitioner follows the guidelines decided and shared by the Yoga Alliance.
What does RYS 200 mean?
A yoga school is an RYS 200 when it offers a 200 hour training that meets Yoga Alliance standards and is registered with Yoga Alliance US.
What is the difference between 200 and 300 hour yoga teacher training?
200 hours and 300 hours Yoga Teacher Training are sequential training and done in the same sequence. One will not be eligible for the 300 hours training until 200 hours training is not successfully completed from the Yoga Alliance registered school and obtained a valid certificate.
How do I become a yoga instructor in Rishikesh?
To become a Yoga instructor, you must have completed certified Yoga Teacher Training and possess a valid Yoga Teacher Training Certificate.
Which certification is best for yoga?
Which certification is best for yoga? This depends on one's requirements and aspirations. To teach in India, an Indian Government issued Ayush certificate is enough whereas to teach Internationally you must have completed TTC from an internationally accredited authority and obtained a certificate, for example Yoga Alliance US.
Which yoga school is best in Rishikesh?
Rishikesh is considered the Yoga Capital of the world hence the options are unlimited to choose a best yoga School. You must consider your expectations from the training, for example if you want to get trained in Hatha Yoga or Ashtanga, Vinyasa or any other style of yoga. Shortlist the school accordingly and then go for the next criteria - experience of teachers, residential or day boarding, private or shared room or dormitory etc. If your focus is Hatha Yoga and looking for a school with experienced teachers, best in class facilities within affordable fee and fully residential course, Abhayaranya Yoga Ashram is your best bet. One of the best schools in Rishikesh that offers the 200 hours YTTC at almost unbelievable prices given the kind of quality education and facilities provided.
How much does yoga teacher training cost?
The Yoga Teacher Training cost / fee is subject to many variables like online vs In-person training, the duration of the course, facilities provided, location of the school, experienced teachers, additional attraction to the course etc. In Rishikesh, the fee may vary INR 50,000 to INR 120,000 or in USD, equivalent of INR plus 20%.
How long should I practice yoga before becoming a teacher?
Before starting teaching and becoming a good yoga teacher, the most important aspect is self practice and dedication towards yoga routine and discipline for a minimum of 6 to 8 months.