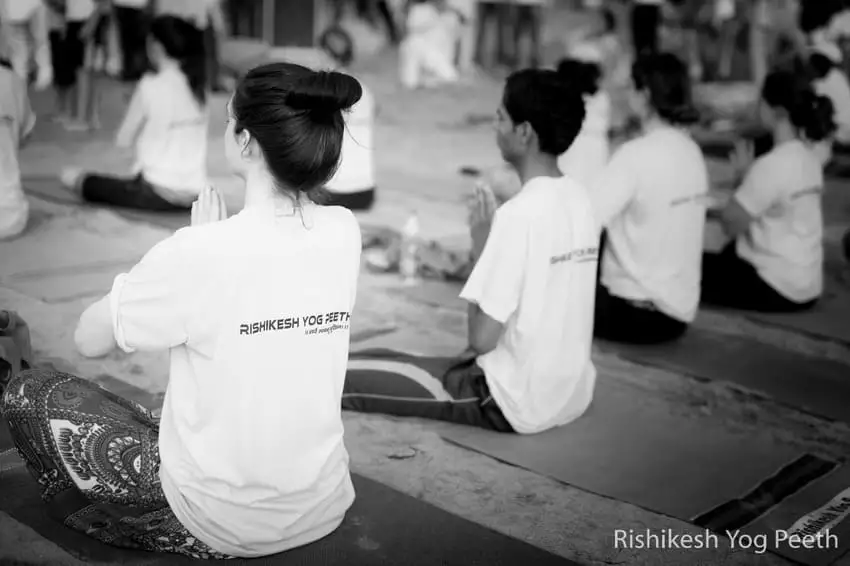 Yoga Teacher Training India Reviews and Testimonials - Rishikesh Yogpeeth
Yoga teacher training India reviews and testimonials by the students of Rishikesh Yog Peeth - RYS 200, 500 - a yoga school registered with Yoga Alliance.
Rishikesh Yogpeeth Reviews on Google My Business (4.4 - 167 reviews)

Rishikesh Yog Peeth is the most authentic experience that India has to offer. Whether you join one of their training programs or week-long retreats, you will be blown away from the moment you step foot on their grounds. The food, hospitality, and accommodations will make you feel as though you are in a 5-star resort. There is no doubt that this is the experience you are looking for and it will continue to reward you by investing in yourself.
Rishikesh Yogpeeth Reviews on Facebook

This is the best decision I have ever made! It is really great feeling to learn yoga in India where it was born, especially in the capital of yoga in Rishikesh. It is a fact that Rishikesh Yog Peeth is the best school in Rishikesh with amazing single room accommodation with attached bathroom and really delicious meals. Teachers are inspiring and they experienced what they teach! My mind and my body changed in a good way and I am aware of it now. I changed the way I am breathing through pranayama classes. This is the best start to go into a yoga path. I will come
Rishikesh Yogpeeth Reviews on TrustPilot

I have just finished the 200 hours and 300 hours yoga teaching training with Rishikesh Yogpeeth and the word that comes to my mind is gratitude. The 200 hours were extremely important as a preparation for the 300 hours. The teachers are very competent and give you the initial kick to go deep in your practice. The 300 hours in the mountains was the best experience of my life. A beautiful setting in the middle of the Himalayas green mountains, powerful and calming energy that allows you to go further in your inward journey and find whatever resources you need either to further your own practice or challenge yourself in the teaching. I highly recommend for experienced or not much experienced sincere practitioners and instructors. A lot of appreciation to all the school staff that took care of our needs with so much love and prepared us delicious ayurvedic food everyday also.