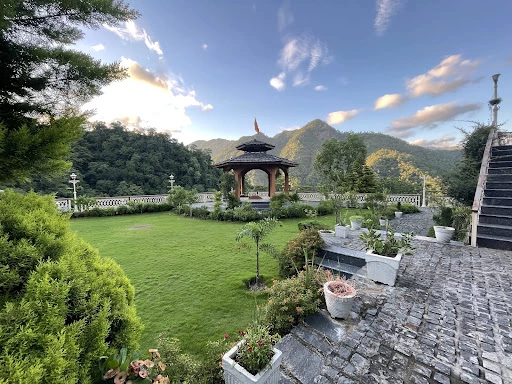 Here's What It will look like to take a Yoga Teacher Training in 2024
Overview:
If Yoga has brought positive changes in your life, you may want to know about its transformative powers and learn more than just physical postures. One of the best ways to deepen your yoga knowledge, including philosophy, alignment, anatomy, breathing, and more, is to attend yoga teacher training in India.
Why India? You may ask. Well, India is the birthplace of Yoga. And do you know that Yoga was mentioned in the ancient scriptures called Vedas more than 5000 years ago?
India holds an extraordinary wisdom of Yoga, a complete science and medical system that many fall in love with. If you want to deepen your knowledge about Yoga and learn from the source, India is the best place to do your yoga teacher training. Also, India offers the best and most affordable yoga teacher training courses globally.
However, various yoga centers and schools in India, especially Rishikesh, offer different styles and variations of Yoga, and hence choosing the right yoga school in India is difficult.
We will guide you through the difficult step by covering some essential points. The article aims at bringing you a broader view of the yoga teacher training offerings and what it entails, so you can choose more efficiently and avoid surprises.
But first…
Why Take Yoga Teacher Training?
Yoga teacher training is a journey not just about becoming a Yoga teacher but an experience of a lifetime. It imparts valuable Yoga skills like alignment and body awareness and how to avoid Yoga related injury, but there is more on offer. Yoga goes beyond the physical, and the course aims at overall Yoga concept and yogic mindset and approach.
Here are the top reasons you should join the Yoga Teacher Training course.
Deepen your practice
YTT enhances your understanding of poses and experiences them in new and exciting ways. You get to know the history of Yoga, and yoga philosophy, learn yoga anatomy, detailed alignment and critical actions, modifications, and breathing techniques.
Broaden your understanding of yoga practices
When you join a yoga teacher training course, you can explore the topics rarely covered in yoga asana classes. It is an opportunity to explore and embody the intricacies of the practice, such as pranayama, meditation, chakras, and energy anatomy.
Create lasting and meaningful relationships
Think about what happens when you join like-minded people and share a yoga course. The bond created during 200 hours of study, practice, and transformation lasts a lifetime. So, immerse yourself in the community, deepen your connection, and build meaningful relationships.
Focus on you
Yoga teacher training is an investment in you, your health, and your growth. You learn how to live and maintain a balanced state of mind in everyday living and in different situations you may encounter. Moreover, you learn to be kind to yourself and better care of people close to you.
Get in shape and feel great
There is nothing like practicing yogic life with a disciplined routine of asana, pranayama, mantra chatting etc. every day to boost your overall well being. You feel more energetic and vibrant than ever when you practice and can even lose some extra pounds or gain if that's what your body needs.
Best Places to practice Yoga Teacher Training in India:
India is an amazingly diverse country with so much to explore, from tropical beaches to the Himalayan mountains and deserts. There are many unique holy and spiritual places and colorful religious festivals to experience in Mother India.
You can find Yoga teacher training courses all over India, but the best places include:
Rishikesh
Known as the World's Yoga Capital, Rishikesh is situated on the banks of the holy river Ganga at the foot of the Himalayas. Here you can find various yoga schools where the most experienced yogis and teachers will guide you to become a yoga instructor.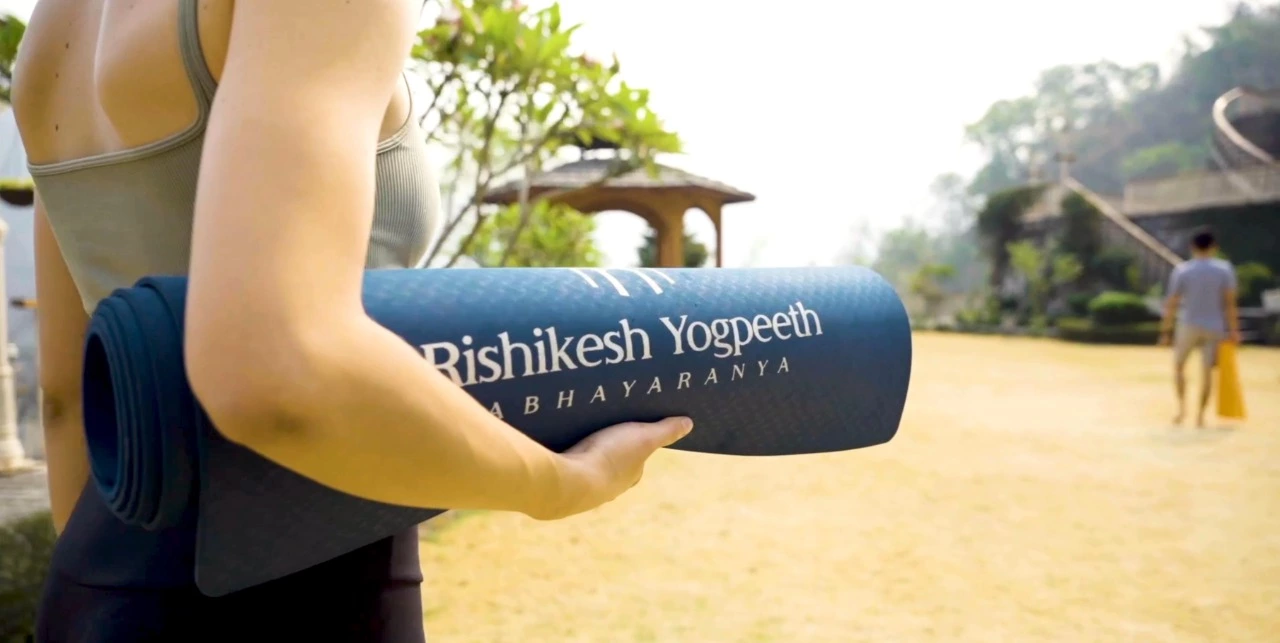 Moreover, Rishikesh is a food Odyssey for vegans and vegetarians. You experience the Ganga Aarti in the evenings, and it is beautiful to see so many diyas floating in the Ganges.
Goa
A popular beach holiday destination with lively nightlife, colorful hippie markets, and a unique fusion of Indian and Portuguese culture, Goa is a great place to practice your yoga teacher training.
Kerala
The birthplace of Ayurveda, Kerala, is a great place to enroll in a yoga teacher training course. From serene locations, attractive surroundings, and tropical backwaters to beaches, jungles, and wildlife sanctuaries, the place offers the right ambience for Yoga.
Dharamsala
The home of the Tibetan government, Dharamshala is a great place to take up your yoga teacher training. The place provides a unique opportunity to explore diverse spiritual traditions in a beautiful environment surrounded by breathtaking landscapes.
If you want to feel the breathtaking energy of the Himalayan mountains and the River Ganga, pick Rishikesh for your Yoga teacher training in India.
Tips to Pick the Right Yoga Teacher Training School
The yoga style
Yoga schools teach various forms of Yoga ranging from Hatha, Vinyasa, Ashtanga, Yin, Yang, aerial Yoga, and many more. Not all styles are suitable for you. So, choose the one you are most comfortable with and would prefer the most. It is essential because you will spend a lot of time practicing it. How will you teach your students if you cannot properly learn and practice a yoga style yourself? Do not choose a specific or too fancy style. However, at the beginning it is always advisable to start with Hatha yoga which is also known as the foundation of yoga asana. Practice it for at least a year or so before starting to learn any other styles, specifically Ashtanga which is a very physically demanding style of asanas.
Duration of the course
There are two types of courses, short-term and long-term, offered for a duration ranging from 15 days to 29 days. Short-term yoga teacher training is challenging.
The schedule for the short term is hectic, with 12 to 15 hours of daily practice, and it makes you feel exhausted. Moreover, the risk of injury is higher, especially if you are unprepared for physical training.
The long-term YTT is a good option as you learn and practice Yoga within a month. The schedule is smooth, and you can enjoy the surrounding areas on your day off. Long-term training will give you time to digest a tremendous amount of knowledge and enhance your practice progressively.
Choose the duration of the course wisely.
Check the certification
Many yoga schools claim to give you Yoga Alliance Certification at the end of the course, and many attach "Yoga Alliance" in their name. But not all are the same. So, before choosing the school, check whether the school is RYS, which means it must be registered with Yoga Alliance. You can visit the yogaalliance.org website and check the school's accreditation, ratings, and reviews.
Apart from this, you might have seen the most common level badge like RYS (Registered Yoga School) and RYT (Registered Yoga Teacher). Both are available in 200, 300, and 500 hours of Yoga teacher training. So, check whether the yoga school you want to join offers that.
Balanced curriculum
All Yoga Alliance registered schools offer similar curriculum, but these schools still have the flexibility to design programs with different ways of teaching.
Some may focus more on practice than theory. At the same time, others are more dedicated to personal development than teaching methodology. Some schools even like to emphasize a lot on anatomy or are specialized in medical Yoga, and some prefer to highlight classical teaching rather than modern teaching.
Whichever school you choose, ensure that it offers a balanced curriculum, so you get to learn everything about the style of Yoga and teach better to your students.
Cost of the course
In India, Yoga teacher training is not very expensive as compared to other western countries; however, the exact cost depends on location, school, and duration. Also, what the school offers you, like accommodation, food, study materials, and more. So, research well and find a school that fits your budget.
What Does the Future Behold?
There is a great career scope for Yoga around the globe. It offers various benefits like building muscle strength, increasing flexibility, preventing cartilage and joint breakdowns, boosting concentration, and imparting peace of mind.
Based on the type of yoga training received, one can opt for the field of research and work as a yoga therapist at hospitals, health clubs, yoga schools, special needs centers, private gyms, and individual client homes. Besides this, many TV channels hire yoga instructors for their yoga shows, or you can become self-employed by running your yoga school.
You also get to travel to different places offering specialized workshops or retreats. The career scope in Yoga is rewarding, and if done correctly, you can make an excellent name for yourself and make your family proud.
Talking about the salary of a yoga instructor depends on the course and the organization you want to work with. A student who has completed a certification or a diploma course may get a lower salary than a student who has completed an advanced yoga course. So, to get an excellent salary package, you can achieve advanced yoga courses.
Apart from degree level, there is a salary difference in career choices. For instance, a self-employed yoga instructor will make more money than one working in a school or college. But that does not mean any career choice is less beneficial than the other. Every choice has a unique perk that you find nowhere else.
However, remember that, like any other field, the salary increases as your experience increases along with your yoga practice.
Being a yoga instructor is a noble career path that contributes to both your physical well-being and the health of others. Yoga has a vast demand, so consider this your golden opportunity and make the most of it.
Life as a Yoga Teacher
What is it like to be a qualified yoga teacher? Here is a glimpse of it.
6 am – Wake up, yoga practice, and breakfast
Once you start teaching Yoga, you find that most of the time you used to go to a yoga class is now the time you teach. You wake up at 6 am, meditate, have your morning ritual, self-practice or go to a class, and then have breakfast.
9 am – Back home and check emails
Being a yoga teacher means running your own business, and it means you have to check your emails. Depending on your services, you may get a mix of emails that include booking appointments, information on auditions, updates from the yoga center you teach at, and collaborations with brands.
11 am – Head off to teach
Visit your yoga school to teach the students or the center where you work. Remember to take your business cards if you own a business. In almost every class you teach, give them your card so you can acquire more clients for your business. If you teach well, you are sure to get them on board.
1 pm – Lunch and yoga class
Have a healthy lunch, and then move on to teach the lunchtime yoga class if you want. Or else you can relax or spend some time on your business-like answering emails and making plans for upcoming retreats or workshops. Then, move on to teach.
5 pm – Make the most of the online world
There are countless opportunities to earn money through online services in the modern digital world. If you like to write or create social media content, it is a great way to reach a wider audience. You can work on sponsored content, cooperating with yoga brands and organizations.
7 pm – Winding down
Reach home after teaching a few classes and grab a quick and light dinner. Do some breathing exercises or spend some on the hobby you love. And 10 pm lights out.
Being a yoga instructor isn't a job you can clock in and out of; you need to be present the whole time you're teaching. It's extremely rewarding to help and heal so many people, but it's also essential to conserve energy and give back to yourself to give to your students.
If becoming a yoga instructor is a career path you must follow, then enroll yourself for Yoga Teacher Training in India at Rishikesh Yogpeeth. Visit https://www.rishikeshyogpeeth.com/yoga-teacher-training-india.html to know more.