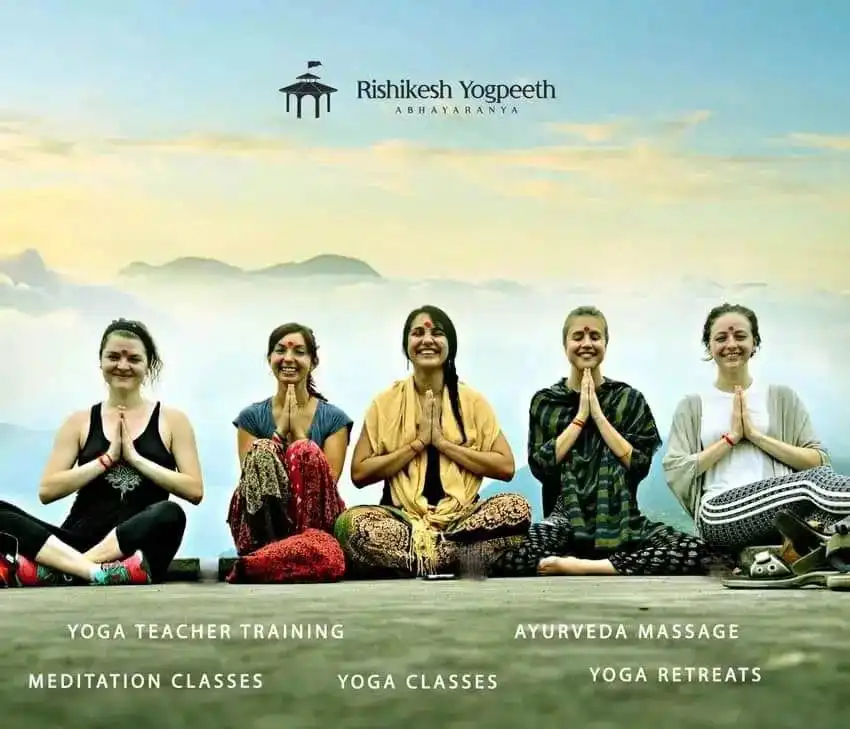 Things to Do in Rishikesh - Ashram Stay, Free Yoga & Meditation Classes
Rishikesh Yogpeeth has something for everyone, various options of one day Yoga, Meditation and Ayurveda programs. If you are running against time while you are at Rishikesh or not very sure about spending time on Yoga and meditation, we have an interesting sneak peak for you into the divinity of nature. An ashram like no other in the entire Rishikesh, this place is situated on top of the hill, away from the hubgub of the city. Whether you are a Yoga enthusiast or not, this place never disappoints anyone. An onsite cafe with a picturesque 360 deg view of mountains makes it a perfect place for your one day get-away.
Special Attractions for Tourists
Visit to Patna Waterfall
Abhayaranya Yoga Ashram
River Rafting (paid service)
Temple Visits
Important Notes:
* Required 24 hours advance booking
Free Yoga Classes in Rishikesh
Rishikesh Yogpeeth is delighted for anyone to join our free Yoga and Meditation classes. All you need to do is make a pre-booking for us to organise a spot for you. These classes provide a basic warm up and beginners yoga asanas. Meditation classes go for an hour with 15 min Yoga nidra. Here you can experience the essence of life, as simple and natural as drinking water directly from the source water enriched with natural and essential minerals. Pure vegetarian meals are prepared in the Ashram kitchen fresh, everyday. Should you wish to enjoy a meal with us, let us know a minimum 2 hours in advance. We are very careful about our food and its wastage
Ayurveda Massage
A leisure trip to Rishikesh cannot be ticked 'done' with an Ayurveda massage. An ashram located in the midst of nature, away from city noise and just 10 min walking up the Patna waterfall cannot be more perfect to plan a day here. Indulge in self pampering massage, stretch your body with Yoga and settle your mind in the serenity of ashram with meditation. We have an inhouse kitchen that prepares delicious vegetarian meals and is served in ashram style (food not included in the price).
Prerequisite - pre-booking is required. Let us know what you would like to do so we can help you plan your day at the Ashram.
Experience Ashram Life in Rishikesh
Now you have an opportunity to enrich your trip to Rishikesh with an overnight stay at the ashram and experience Ashram life, peep into yoga practice and even experience some time with yourself and turn inwards in our meditation practice.
One Night Stay at Abhayaranya Yoga Ashram, Rishikesh Yogpeeth incluses vegetarian meals, Yoga and meditation practice with an option of Ayurveda massage (not included in the price).
Pre-book your place by calling us or drop an email to confirm your booking.