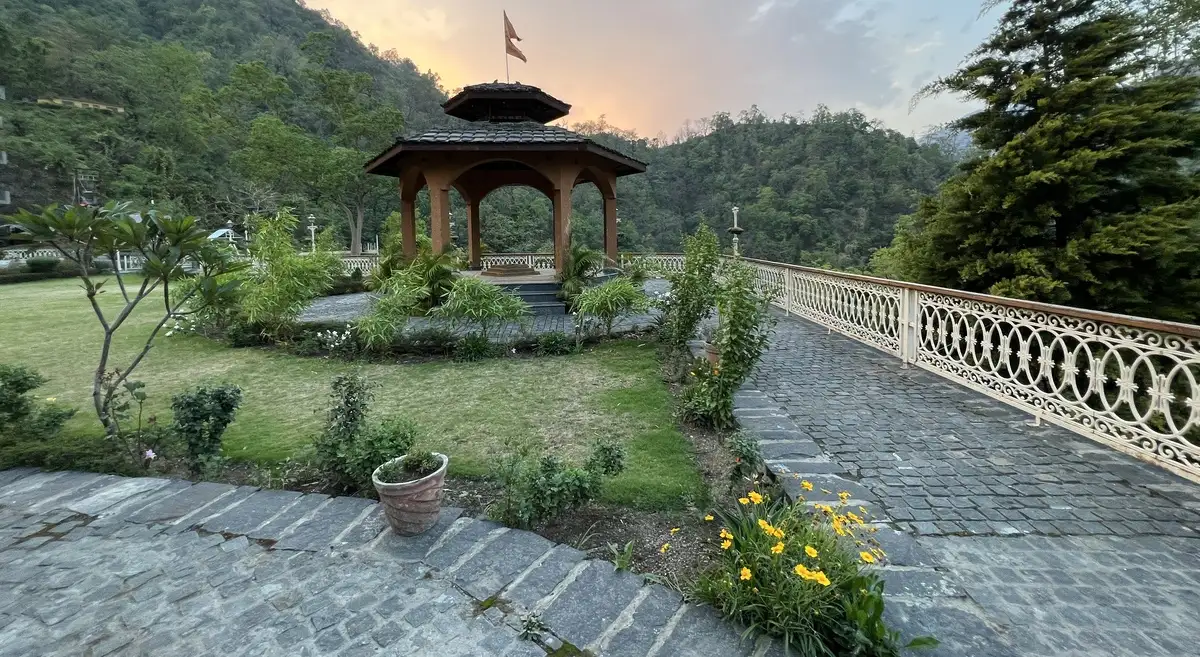 NOTE: Due to COVID-19, the management of Rishikesh Yogpeeth has decided to discontinue all the Scholarship until further notice.
Yoga Scholarships in India by Rishikesh Yogpeeth
Yoga is all about the sense of deep gratitude towards all the shades of life and appreciation towards vulnerabilities by seeing them as a symptom of evolution. In the advancement of the Yoga journey, once a Yogi experiences the empowerment within, that spontaneously leads to the empowerment of others. Having all of these Ideas in the backdrop Rishikesh Yogpeeth is humbled to offer Yoga Teacher Training Scholarship at Rishikesh, India. What can be better than the birthplace of Yoga to start the initiative of Yoga for all?.
Besides this, we have a few other yoga teacher training programs in India that you can apply to.
Overview of Scholarships for Yoga Teacher Training in India
You will learn asanas and techniques that are traditional and have evolved over centuries in India.
Through the study of anatomy and physiology, we will go deeper into the execution and alignment of asanas.
By understanding the parts, you will start understanding the whole – gaining confidence in practicing the asanas safely and with maximum benefit.
Understand the philosophy of Yoga to transcend asanas and to understand the real purpose of Yoga.
Focus on Pranayama, Mantras and Meditation to reach and experience the subtle aspects of Yoga practice.
Contribution towards a bigger goal
To be able to sustain our commitment towards building a more healthy, happy and peaceful world, we request all the scholarship applicants to contribute a nominal fee towards their food & accommodation expenses for the duration of their stay at the center. Yoga tuition with Course material will be borne by Rishikesh Yogpeeth.
Scheduled Dates - 200 Hour YOGA TTC in India
Abhayaranya Yoga Ashram - Rishikesh
Batch Date
26 Sept - 16 Oct 2023
04 Oct - 24 Oct 2023
27 Oct - 17 Nov 2023
19 Nov - 09 Dec 2023
12 Dec - 02 Jan 2024
04 Jan - 24 Jan 2024
26 Jan - 15 Feb 2024
17 Feb - 08 Mar 2024
10 Mar - 31 Mar 2024
02 Apr - 22 Apr 2024
24 Apr - 14 May 2024
16 May - 05 Jun 2024
07 Jun - 27 Jun 2024
29 Jun - 19 Jul 2024
21 Jul - 10 Aug 2024
12 Aug - 01 Sep 2024
03 Sep - 23 Sep 2024
25 Sep - 15 Oct 2024
17 Oct - 07 Nov 2024
09 Nov - 29 Nov 2024
01 Dec - 21 Dec 2024
23 Dec - 13 Jan 2025
Scheduled Dates - 300 Hour YOGA TTC in India
300-Hours TTC at Abhayaranya Yoga Ashram
Batch Date
26 Jan - 24 Feb 2024
02 Apr - 06 May 2024
07 Jun - 06 Jul 2024
12 Aug - 10 Sep 2024
17 Oct - 16 Nov 2024
23 Dec - 22 Jan 2025
Scheduled Dates - 500 Hour YOGA TTC in India
500-Hours TTC - Abhayaranya Yoga Ashram
Batch Date
4 Jan - 24 Feb 2024
10 Mar - 01 May 2024
16 May - 06 Jul 2024
21 Jul - 10 Sep 2024
25 Sep - 15 Nov 2024
01 Dec - 22 Jan 2024
What is the need for Yoga Teacher Training Scholarships in India?
Yoga belongs to humanity and is supposed to be accessible to all irrespective of their social and financial background especially the Course fee shouldn't be the factor for anyone to stop or delay their journey of this age-old tradition to become a Yoga Teacher.
Being one of the oldest Yoga Teacher Training School Rishikesh Yogpeeth feels the responsibility to make this experience available to everyone by keeping the Course fee to its lowest without compromising the quality of Teaching and logistics.
Even after having the best efforts to keep the fee marginal, we know still it is far from the reach of many. This is the basis of a foundational thought to manifest Scholarships in our Yoga Teacher Training programs to accommodate those who think these courses are unattainable due to their unjustified expensiveness.
Eligibility criteria for Yoga Teacher Training Scholarships India
This opportunity is open to all whoever feels eligible within themselves after an introspection about their present position, needs and goals. Rishikesh Yogpeeth expects a sincere willingness to participate in these courses with a sense of appreciation and gratitude towards the tradition of Yoga.
In the process of enrollment in these scholarship programs preferences would be given to those who are genuinely in need of financial assistance and have a minimum experience of practicing Yoga for two years.
If you have the reasons to avail this Scholarship, kindly share how you find yourself eligible for this and send it to support@abhayaranya.com
Logistics - Yoga Teacher Training Scholarship in India
Skill level to join the Course
Medium of instructions
Style of Yoga taught
Traditional Hatha Yoga, Pranayama and Meditation
Alignment, Variations, Adjustment and Modifications of minimum 60 Asanas
Various Flow of Asanas
At both locations scholarship applicant will be having :
Tuition
Shared Accommodation
Three Sattvic meals a Day
Course material, Yoga Mat etc.
Excursions on Days off, Himalaya Darshan, Ganga Aarti etc.