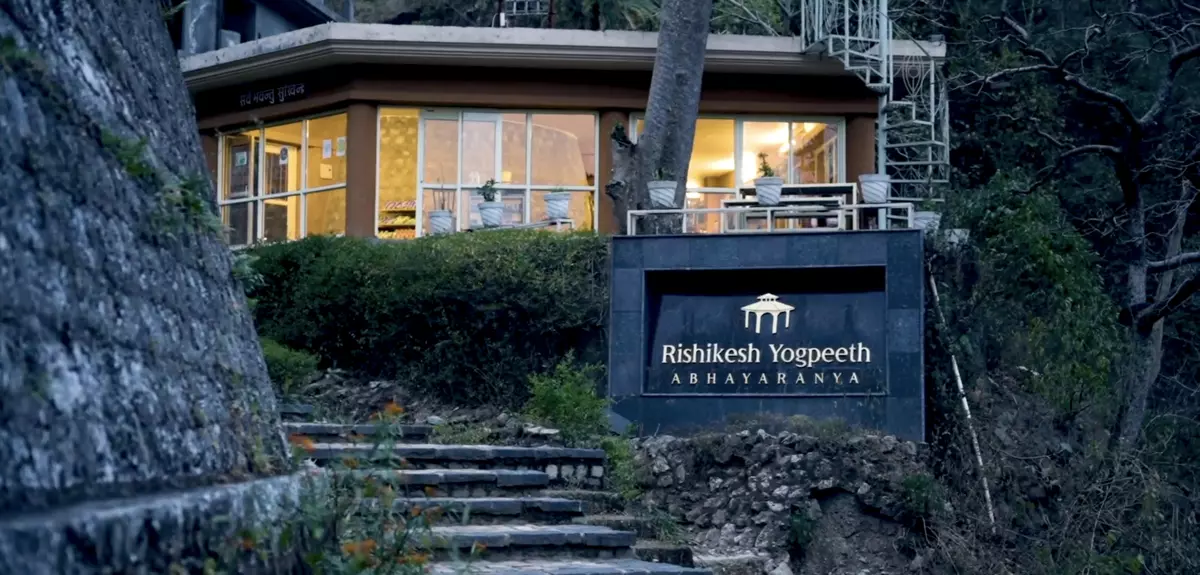 Yoga School in India - Rishikesh Yogpeeth
We as an Yoga School in India find ourselves fortunate to be existing in Rishikesh, the world capital of Yoga, a small town in India's northern state of Uttarakhand. This is the place where the holy river Ganga comes down from the Himalayas.
Rishikesh has been a major milestone in the journey of many seekers since time immemorial and is still the same. In the revival of yoga, Rishikesh is playing a vital role, where so many people come to participate in various courses and activities of this ancient art.
It is recorded in history and tradition that yogis and seekers of India sought the solitude of the Himalayas to deepen and perfect their practice. They believed in special energy in these mountains that aided their efforts. According to the scriptures, a place that is calm & peaceful away from the hustle & bustle of the market is perfectly suited for the aspirants to gain insights and make progress on the path of Yoga.
Keeping all of this in mind, Rishikesh Yogpeeth has chosen its locations to come as close as possible to the ideas of a Yoga Ashram.
Why Choose Rishikesh Yogpeeth?
Rishikesh Yogpeeth is a yoga school in India with a strong reputation. The Yoga Alliance has accredited us as RYS 200, RYS 300, and RYS 500. We have helped more people achieve their dreams than any other contemporary yoga school in India over the past decade.
Rishikesh Yogpeeth operates from a most beautiful location in Rishikesh called Abhayaranya Yoga Ashram. This location is unique in its own manner with plenty of open space and scenic greenery all around.
Our Vision
To share the eternal wisdom & holistic living principles of yoga in a contemporary and accessible form
To be a center of excellence for modern scientific research in the field of yoga and healing.
To promote sustainable lifestyles and community development based on the holistic principles of yoga
Aims & Objective
At Rishikesh Yogpeeth, our intention is to apply the science of yoga by adapting the traditional knowledge of Indian Masters to suit our times, while taking care to preserve the essence of their teachings.
Yoga is about discovering your true nature through your own personal experience. We want to provide a transforming experience and focus on the subtler aspects of Yoga, not only covering the asanas but going beyond to enhance your understanding of yoga.
Our Yoga does not end at the yoga hall, it leads to personal revelations, changes and then transformation. We believe our teacher training programs will help you initiate this chain of self-transformation.
Those who are already initiated will be able to hone their practice of yoga and sharpen their perceptions of yogic philosophy and meditation.
Admission Details
Course Name
Yoga Teacher Training
Level
Beginner to Advance
Yoga Style
Hatha Yoga
Duration
3 Weeks to 7 Weeks
Certification
RYT 200, RYT 500 - Yoga Alliance
Venue
Abhayaranya Yoga Ashram
Location
Rishikesh
Course Fee
200 Hour YTT - $ 1950 USD
300 Hour YTT - $ 2300 USD
500 Hour YTT - $ 3825 USD
Boarding Facilities
Accommodation single or twin-shared
Three vegetarian meals a day. There is a 10% discount when you share a room with a friend or family member.
Course material, basic stationery, yoga mat, blocks, straps, etc.
One full-body Ayurvedic massage
Excursions on days off, Himalaya Darshan, Ganga Aarti, etc.
Faculty & Students
We at Rishikesh Yogpeeth have a team of qualified yoga teachers, Ayurveda doctors and therapists. Our faculty consists of some of the best yoga teachers in India. We train our teachers in-house in addition to their existing yoga qualifications.
This is to make sure all our teachers meet the high standards of Rishikesh Yogpeeth's Yoga education system and Yoga Alliance Syllabus.
Life at Rishikesh Yogpeeth
Course Curriculum
Our yoga teacher training course syllabus meets Yoga Alliance standards for "RYT 200 & RYT 500" certification as well as university requirements for a one-month "Certificate Course in Yoga" recognized by the Govt. of India.
The course curriculum includes
Asana, Assignment, Pranayama & Meditation
Anatomy & Physiology
History, Philosophy & Ethics
Teaching Methodology, Professional Development & Practicum
Certification & Accreditations
Yoga Alliance Certification
HNBGU Yoga Certification Course by the Government of Indiay
Popular programs
Activities
Since its inception, Rishikesh Yogpeeth has been involved in spreading the awareness of holistic living with the help of Vedic wisdom in the form of Yoga and Ayurveda. According to Yoga and Ayurveda, stress is the beginning of disease and relaxation is health.
These two eternal streams of ancient knowledge form a comprehensive healing combination to overcome stress and its related problems and further help in the evolution of Mankind.
Locations: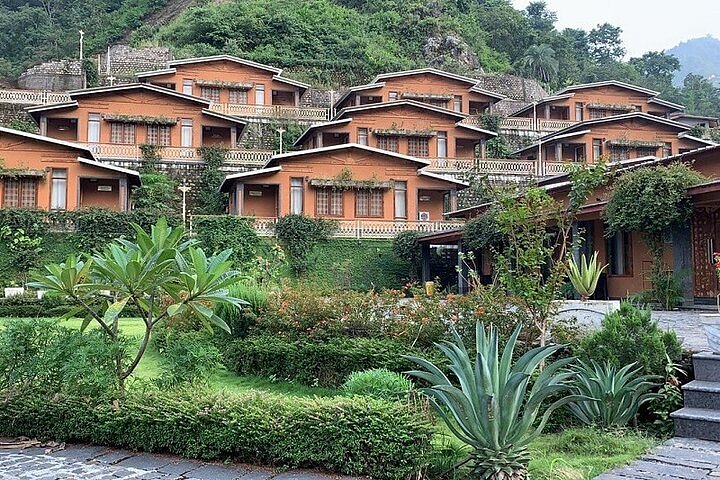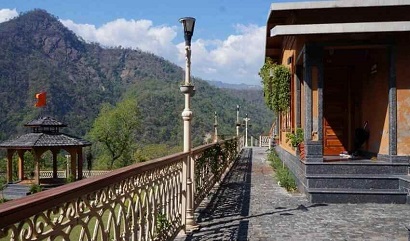 Frequently Asked Questions
Is it hard to become a yoga instructor?
Yes, becoming a yoga instructor can be tough. You should follow the following steps to achieve your goal easily.
You have to be willing to put in the time and effort.
You need to be able to communicate effectively.
You need to be patient and kind.
You need to be flexible.
You need to be disciplined.
What is a yoga school?
A registered yoga school with Yoga Alliance offers yoga courses & programs. It provides the RYT 200 & RYT 500 Yoga Alliance certifications that are internationally recognized.
How long does it take to study yoga?
It takes a minimum of 4 weeks to complete 200 hour yoga teacher training.
Which yoga teacher training is best in India?
It depends upon the individual requirement to choose which course is suitable for them. The 200 hour yoga teacher training is the minimum requirement to be registered with Yoga Alliance as RYT 200.
Which yoga certificate is best?
The 200 hour yoga teacher training is the best yoga certificate as it can be completed within 1 month. And after completing the certification one can register with Yoga Alliance as RYT 200 and can teach yoga internationally.