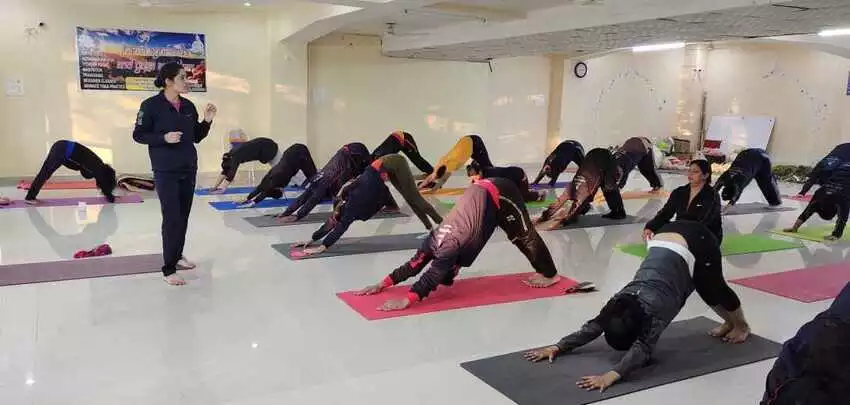 M.A. Yoga, PG Diploma in Yoga & Certificate Courses in Yoga Recognised by UGC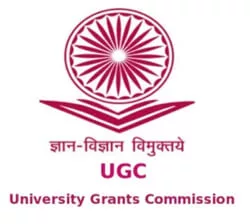 Abhayaranya Yoga Ashram and Rishikesh Yogpeeth have collaborated together to bring to you the Yoga Courses (M.A. in Yoga, PG Diploma and Certificate Courses in Yoga) affiliated by Uttarakhand Sanskrit Vishwavidyalaya, Haridwar which is a UGC recognised university in Uttarakhand, India.
All the courses follow the University curriculum plus more to cater the needs of the current job environment and international demands in the field of Yoga.
The campus is situated in Haridwar which is conveniently accessible by road for private conveyance. There is ample availability of public transport like auto and e-rickshaw to reach the campus.
The whole campus is beautifully surrounded by nature. One side of the campus is adjacent to the forest and one of the streams of Saptarishi ganga crosses through the forest. Needless to say, a location couldn't be more perfect and apt to study Yoga and dip into spirituality at the same time.
Yoga Courses (Masters, PG Diploma and Certificate) in Haridwar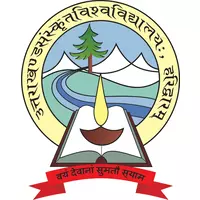 The Yoga courses at Abhayaranya Yoga Ashram - Haridwar, namely M.A. in Yoga, PG Diploma in Yoga and Certificate in Yoga are non-residential courses. The curriculum is approved by Uttarakhand Sanskrit University recognised by UGC.
The added advantage of our Yoga courses is the amalgamation of additional syllabus based on International Yoga standards and demand across the globe.
Masters in Yoga (MA) is a two year full-time post graduate course, for which classes are held at Abhayaranya Yoga Ashram campus in Haridwar.
The course is conducted as per the syllabus provided by Uttarakhand Sanskrit Vishwavidyalaya. The degree courses are divided into six-monthly semesters and in each semester, yoga learners will be taught yoga theory as well as yoga practical. The yoga subjects which are taught for the degree courses generally consist of but not limited to the following:
Syllabus Overview - M.A. Yoga
Duration of M.A. Yoga - 2 Years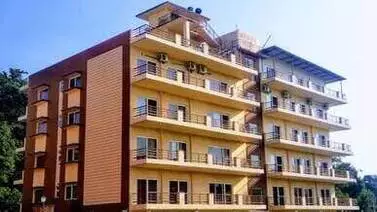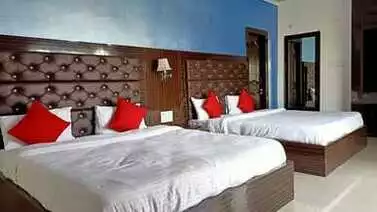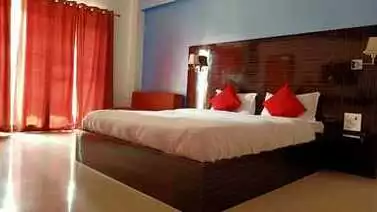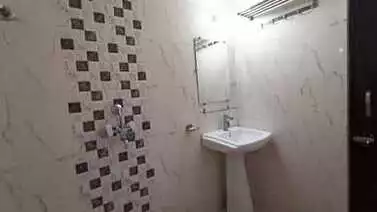 Course Registration Dates for M.A. in Yoga, PG Diploma in Yoga and Certificate in Yoga
Abhayaranya Yoga Ashram Location
All courses will be conducted at Abhayaranya Yoga Ashram campus in Haridwar. Students will attend theory as well as practical classes at the campus.
What does differentiate us from other Universities and Yoga Institutes?
Rishikesh Yogpeeth has collaborated with Abhayaranya Yoga Ashram to design the curriculum that provides a competitive edge to our students over other yoga courses provided by various Yoga institutes in India. This collaboration is leveraged by more than a decade of experience of Rishikesh Yogpeeth in the Yoga fraternity.
A few differentiator however not limited to, are:
The courses are designed to cater full University syllabus as well as additional topics and their practical applications
Teaching will be based on international yoga standards. This will enable our students to prepare themselves for international standard teaching and understand the requirements of yoga within India as well as internationally.
We will arrange seminars and workshops to be conducted by most experienced Yoga Professors and experts from various universities and institutes.
Based on the performance, capable and deserving students will be given opportunity to do internship with Rishikesh Yogpeeth at their different locations within India as well as internationally
To cover all dimensions of modern Yoga, we will incorporate Multi Style Yoga to our curriculum. Best in class teachers will be arranged to conduct asana classes for each style of yoga
Focussed lectures will be given in Anatomy, asana alignment and adjustments to provide practical knowledge and on ground experience.
The curriculum will encompass both – theory and practical aspects of Yoga. Practical aspects are particularly important to prepare them for the world outside campus and find their feet.
A special focus will be given to Personality Development. We will invite experts to work with our students
Students will be travelling to various Yoga campuses as part of their education
What more Yoga Courses and Ayurveda Retreats do we have on the table?
200 Hours Yoga Teachers Training in Haridwar
Ayurveda Retreat Weaved with Yoga and Meditation in Haridwar
Post COVID-19 Treatments through Ayurveda, Yoga and Meditation Retreat